Winchester Ammunition Awarded 51 Million Department of Defense Contract Addition
EAST ALTON, IL (June 1, 2022) — Winchester Ammunition has been awarded a $51.8 million modification to an existing contract for manufacturing 5.56 mm, 7.62 mm and .50 caliber ammunition for the U.S. Department of Defense (DOD).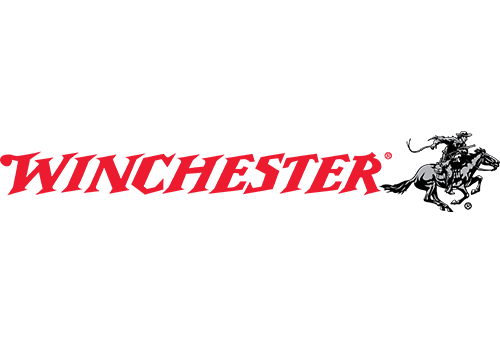 This second source contract award from the DOD is in addition to a recently awarded U.S. Army pistol contract and many other ongoing contracts with state and federal agencies.

As the world's largest small caliber ammunition enterprise, Winchester has supported America's military, federal government and law enforcement for more than a century. It is an honor to carry on this legacy and continue to serve the American Warfighter via this award.

"Winchester employees have built a reputation with its customers that is unrivaled," said Brett Flaugher, president of Winchester Ammunition. "For decades, we have successfully demonstrated industry-leading capabilities in quality, innovation and on-time delivery as well as partnering with multiple agencies in developing solutions that service the U.S. Warfighter."

The ammunition produced under this contract is manufactured at Winchester's centerfire facility in Oxford, MS. As the second-largest employer in the Oxford area, Winchester is always looking to hire hardworking and talented individuals to join our world-class team. Explore Winchester job openings at Winchester.com/Careers and select positions in Oxford, MS.
---
About Winchester Ammunition
Winchester is the largest small caliber ammunition enterprise in the world and the leader in delivering innovative ammunition products to hunters, sport shooters, law enforcement, and the U.S. Warfighter. The 157-year-old Winchester brand is built on integrity, hard work, and a deep focus on its loyal customers. Learn more about Winchester by visiting Winchester.com or connecting with us on Facebook at Facebook.com/WinchesterOfficial.
Winchester: Committed to Safe, Legal and Responsible Firearm Use
As a global leader in the shooting sports and hunting industry, and a brand of 157 years, Winchester is committed to safe, legal and responsible firearm use. Winchester works with key groups like the National Shooting Sports Foundation on a variety of topics important to our industry, including training and education, and on specific programs such as Gun Owners Care and Project ChildSafe. Winchester will continue to support programs, organizations and individuals who promote hunting and shooting sports activities in a positive and responsible environment. Any use of firearms by youth participants should be done under the direct supervision of a parent, guardian or other responsible adult.
Gun Owners Care®
You care about safety. You care about preventing unauthorized access to firearms. You care about bettering your community, helping those in need, and conserving wildlife and wild places for generations to come. It's time for gun owners to tell their stories and show how they're making a difference. NSSF®, the trade association for the firearms industry, has established the Gun Owners Care® campaign to unite gun owners and the firearms industry in this common cause. Visit gunownerscare.org for more information.
---
Winchester Media Resources
For content and assets including image, video and document files for Winchester Ammunition products, please visit Winchester.MediaAssets.com.
For more information, contact media@winchester.com.