Celebrating 150 Years of Winchester: Rimfires, Revolvers and Handguns
Despite its great successes with modern, centerfire cartridges and rifles through the years, Winchester has never forgotten it got started with a rimfire, the .44 Henry. Winchester been at the heart of rimfire production and innovation ever since.
From its high-velocity .22 Winchester Rimfire in 1890 through its .22 Winchester Magnum Rimfire of 1959 right up to the world's fastest rimfire, the 17 Winchester Super Magnum of 2013, the brand has kept its rimfire tradition alive and flourishing like few companies in the modern era (much less the last century and a half).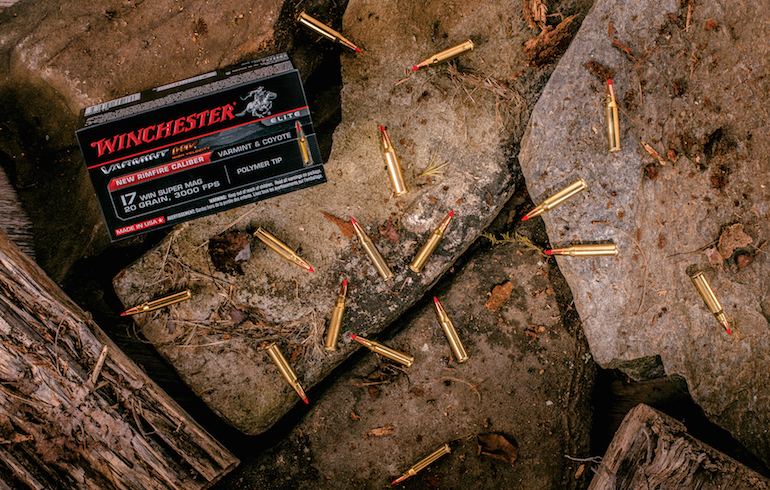 The Browning-designed M90 rimfire was the first pump-action rimfire rifle ever developed and sold, and the M52 bolt-action of 1920 quickly became THE rimfire match rifle to own and compete with, earning the title "King of the .22s." Winchester single-shots and a variety of autoloaders kept country boys shooting and training throughout the 20th century.
More recently, Winchester is credited with the latest rimfire innovation throughout the ammunition world with its creation of the 17 Winchester Super Magnum in 2013. Besides being the fastest rimfire ever created, sizzling at speeds of up to 3,000 fps. It is also hard-hitting yet, when compared to comparable centerfire rounds, also quite affordable. Winchester has changed the game where rimfire performance is concerned.
Winchester's Foray into Revolvers 
Few know that Winchester once produced revolvers, though this period filled an incredibly short period of the brand's history. Six guns were a big part of the market in the 1870s, and Winchester might have wanted part of it. Ultimately, however, only small quantities of Winchester revolv­ers were ever even produced and of those, they were then sold to foreign markets rather than hear in the states.
Handgun Holdouts 
Even with Winchesters' light involvement in revolvers, company leaders never really participated in handgun manufacturing. The company, however, has made quite an impact in the world of handgun ammunition, especially today with W Train and Defend ammo, Razor Boar XT, Dual Bond and Platinum Tip hollow points for hunting and good old Super X Silvertips for darn near anything else.
Winchester Ammunition
A world leader in delivering innovative products, Winchester is The American Legend, a brand built on integrity, hard work, and a deep focus on its loyal customers.