Celebrating 150 Years of Winchester: The Third 50 Years
The mid-sixties ushered in a tumultuous time for America. The conflict in Vietnam was just beginning and social unrest roiled across the nation as the civil rights movement raged in the South and people protested the war.
Winchester celebrated 100 years as a brand in 1966, and refusing to rest on its legacy and developments of the past, the company marched forward with innovations that continue to benefit hunters and recreational shooters, as well as law enforcement and the military. Here's a look at Winchester's past 50 years.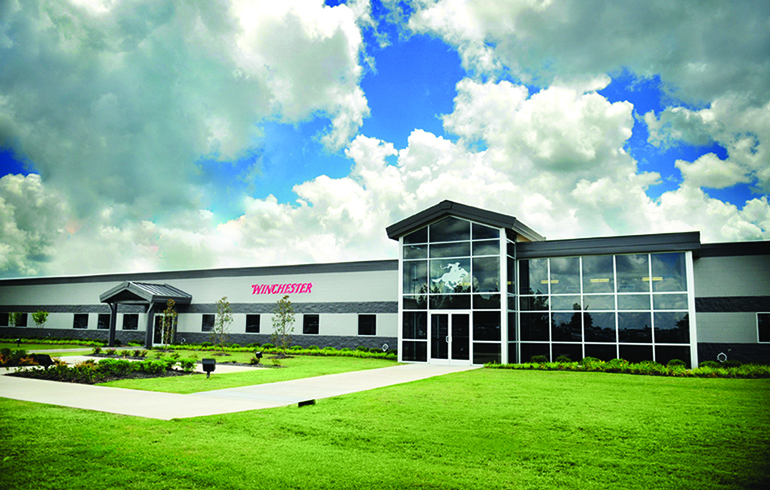 1966 – Celebrates 100 years of existence since it's founding on May 22, 1866.
1969 – Winchester introduc­es WinChoke, one of the first interchangeable choke tube systems offered on a factory shotgun.
1976 – The new world's one-day record is set by a team of six trap shooters using six Winchester Super X Model 1 shotguns when they bust 24,000 clays, crushing the old mark by 9,000 targets.
1979 – The first matched set of 1,000 com­memorative rifles in Winchester history is released, pairing a Model 1894 and a Model 9422.
1981 – NASA selects Winchester 209 shot­shell primers to initiate the separation and parachute recovery systems on the Space Shuttle's solid rocket booster engines.
1985 – Winchester is awarded the contract to operate the government's Lake City Army Ammunition Plant in Indepen­dence, Mo. Over the next 15 years the plant will deliver more than 8 billion rounds of mil-spec ammunition.
1991 – Winchester introduces the Super-X BRI Sab­ot Slug, setting a new standard for shotgun accuracy and terminal performance.
1996 – The optional Ballistic Optimizing Shooting System (BOSS) is introduced, combining a barrel tuner and ported muzzle break that allows the shooter to fine tune their rifle with just a twist of the wrist.
2001 – The .300 WSM (Winchester Short Magnum) cartridge is introduced. The .300 WSM offers long-action magnum performance in a short-action rifle. Addi­tional WSM cali­bers soon follow.
2003 – Building on the "shorter is better" concept, the Winchester Super Short Mag­nums (WSSM) are unveiled.
2005 – Winchester Ammuni­tion celebrates its new rimfire manufacturing operations in Oxford, Miss., also home to one of the most state-of-the-art facilities in the world for centerfire rifle and handgun ammunition manufacturing.
2007 – The award-winning Winchester Legends tele­vision series debuts with host Ron Spomer.
2009 – Based on technology devel­oped for the FBI, Winchester Ammuni­tion introduces PDX1 Defender personal defense handgun ammunition.
2010 – In honor of the 200th birthday of Oliver F. Winchester, Winchester offers a special Model 1894 rifle and limited edi­tion collectible ammunition.
2011 – Winchester Blind Side Steel ammunition, with its 'hex' shape shot and diamond cut wad, is named ammo of the year by Outdoor Life and NRA American Hunter. During the first de­cade of the Global War on Terror, Win­chester delivers more than 2 billion rounds of ammunition to support America's warfighters.
2013 – The newly re­leased 17 Winchester Super Magnum debuts. With a muzzle velocity of 3,000 feet per second, it is the fastest rimfire cartridge in the world.
2014 – Long Beard XR rede­fines turkey hunting ammunition and sets two new world re­cords at the NWTF Still Target Competition.
2015 – Deer Season XP debuts–the first ever Win­chester product specifically designed for hunting deer. The Winchester Pattern Board App launches, a tool used to compare turkey shotshell pat­terns using actual data from the range.
2016 –The iconic Winchester brand cele­brates 150 years of legendary excellence. Winchester proudly introduces a host of commemoratives including the Model 1866 Yellow Boy — the gun that started it all 150 years ago.
Winchester Ammunition
A world leader in delivering innovative products, Winchester is The American Legend, a brand built on integrity, hard work, and a deep focus on its loyal customers.