Team USA Shooting for Shotgun Ready for Rio Games
The 2016 summer Olympics in Rio are a mere month away and the members of the USA Shooting Team who earned the right to represent our country at the games are ready to make America proud.
As the official shotshell sponsor of USA Shooting, Winchester, with their AA line of shells, is looking forward to seeing these competitors shoot for the gold as much as the shooters themselves. Here's a look at the team: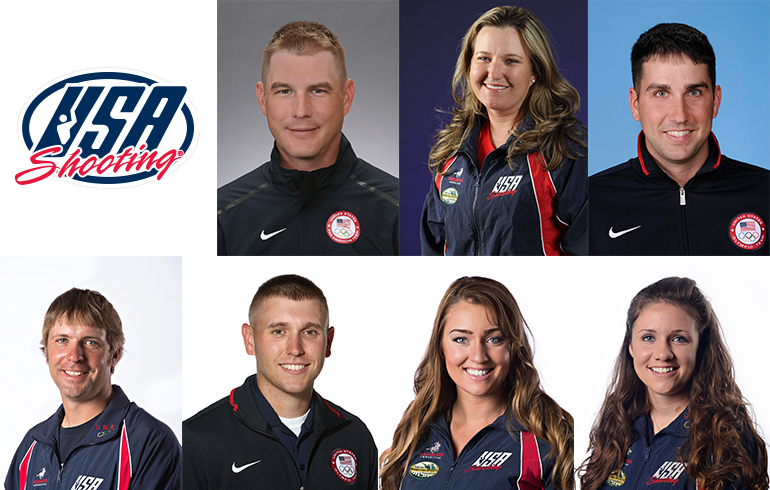 Competitor: Frank Thompson            Event: Skeet
Twenty-eight-year-old Frank started shooting when he was 10 and after honing his skills through various sporting clays programs, made the National Development Team in 2006. This will be Frank's second Olympics. Competition highlights include being the national champion in 2015 and medaling in seven other national championships. He is a two-time gold medalist in the Junior Olympic Championships and has also medaled in six other national and international shooting competitions.
Competitor: Morgan Craft                  Event: Woman's Skeet
Twenty-three-year-old Morgan Craft began shooting international skeet at 14 years old after shooting competitive rifle for 7 years prior to that. Morgan is an avid hunter and skier. Competitive highlights include three bronze medals, one gold and a junior champion victory in the 2010, 2011, 2013 and 2014 national championships, as well as a World Cup championship in 2015. This is her first Olympics.
Competitor: Josh Richmond               Event: Double Trap
Staff Sergeant Joshua Richmond currently serves on the U.S. Army Marksmanship Unit at Fort Benning, Georgia. He first fired a shotgun at the age of 5 and began shooting competitively at the age of 11. He is one of the leading men's double trap shooters in the world. Competitive highlights include six National Championship medals including three golds, eight World Championship medals, 10 World Cup medals and multiple other shooting awards and honors. This is his second Olympics.
Competitor: Kim Rhode                      Event: Skeet
Kim Rhode is among the winningest competitive shooters and U.S. Olympic athletes in history. She is one of only 51 athletes in history to win five or more Olympic medals and was the first U.S. Olympian to win medals at five consecutive Olympic Games when she won a gold medal in the 2012 games. She won her first gold in 1996, a bronze in 2000, another gold in 2004 and a bronze in 2008. By competing in the upcoming games, Rhode will be only the second U.S. woman ever to compete in six Olympic games. She won her first world championship at the age of 13 and his since won 35 medals total in international competitions.
Competitor: Glenn Eller                      Event: Double Trap
Staff Sergeant Glenn Eller is a member of the U.S. Army Marksmanship Unit and is also making Olympic history with these upcoming games as he is the first male competing in the shotgun sports to make five Olympic teams during his career. In 1996, he was the first American to win the British Open Sporting Clay title. He is a seven-time World Cup gold medal winner, has won multiple national championships and won a gold medal in the 2008 Olympics.
Competitor: Corey Cogdell-Unrein                 Event: Trap
Corey's love for shooting began when she started hunting with her father at 3 years old. At a young age, she became involved with the 4-H shooting where she began to develop her trap skills before eventually making the National Development Team in 2006. She earned a bronze medal in her first international competition. She will be a three time Olympian going into Rio having won a bronze medal at her first Olympics in Beijing, China, in 2008.
Competitor: Vincent Hancock             Event: Skeet
Vincent will be a three-time Olympian going into Rio, having won gold medals in each of his first two Olympics, one in 2008 and the other in 2012. He set a new Olympic record in his first Olympic effort in Beijing in 2008.
Winchester and the rest of the United States wishes all of the USA Shooting team luck in the 2016 Rio games.
Winchester Ammunition
A world leader in delivering innovative products, Winchester is The American Legend, a brand built on integrity, hard work, and a deep focus on its loyal customers.