Island of Shadows
Where the untamed peaks and valleys give way to the Mighty Pacific. It's true that Vancouver Island is a predator's playground. Black bears roam freely, thick as the timbers that keep them hidden around every bend. Challenges abound, from the thick fog to the never-ending hikes. Challenges that Casey Keefer met willingly, determined to overcome.
On Vancouver Island, the logging industry has carefully paved its way through old growth forests for decades, creating manageable routes for big game hunters like Casey Keefer. Canada's wild rivers have carved a dangerous maze through the mountains, giving free roam to one of the highest concentrations of black bear on the continent. Both industries, logging and hunting, are better off because of one another, working in harmony, while each respecting the preservation of one of the world's most diverse ecosystems.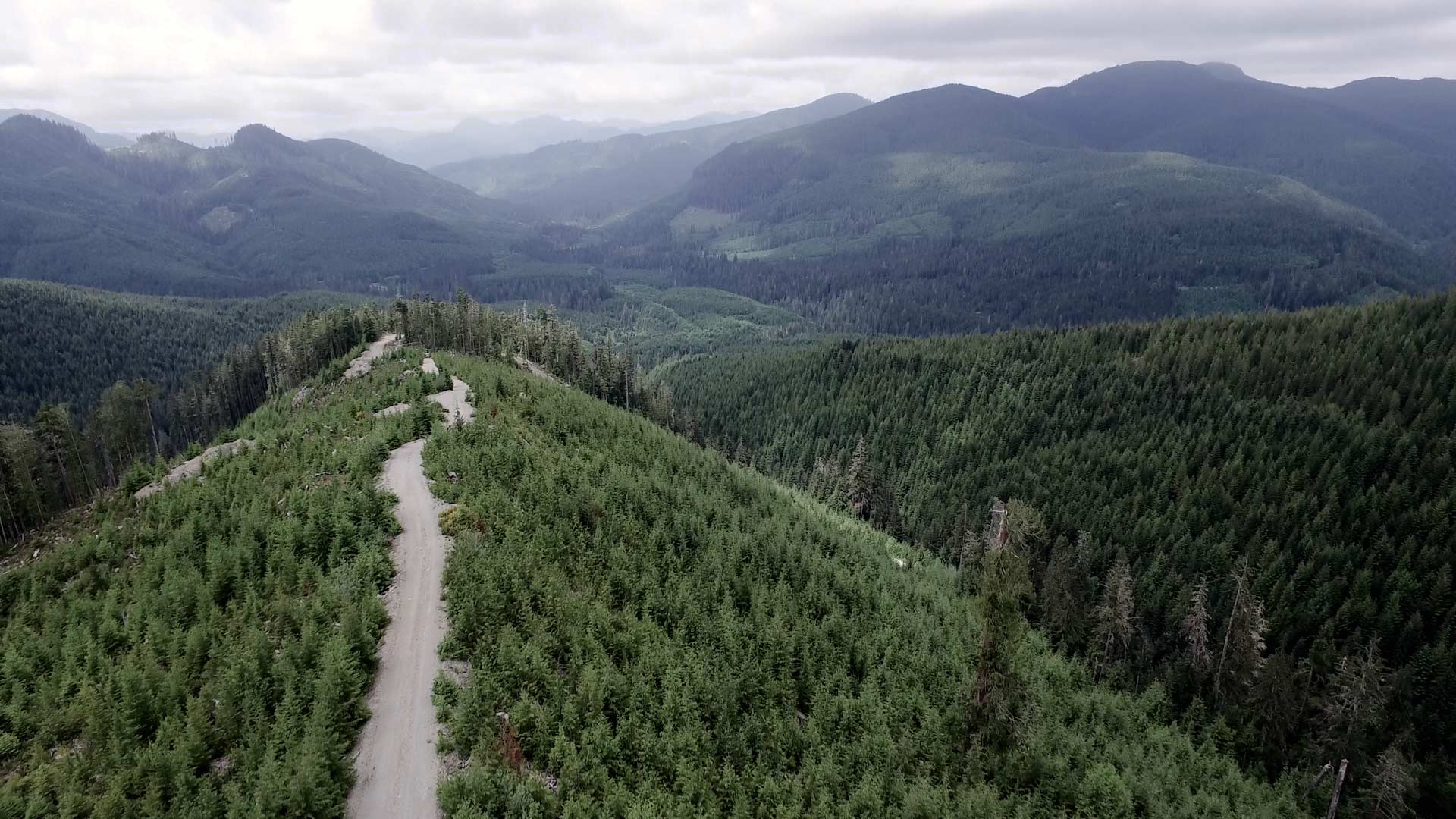 Resident's agree, that the loggers have helped, not hindered, Vancouver Island's bear population. The taken timber bolsters new growth on the forest floor, sprouting the bear's preferred cuisine. The all-you-can-eat buffet of berries, fireweed and grasses may contribute to the sheer size of this amazing subspecies. Vancouver Island Black Bears grow to be much larger and are darker in color than their mainland relatives. Year after year, a lucky few hunters have harvested some massive bears. The outfitters here are targeting the mature giants, bears who have lived a long life with the battle scars and worn out teeth to prove it. This has allowed for an unmatched hunting experience that has continued through generations. Even for big game veteran Casey Keefer, it's a truly unique hunting experience.
Casey's trek through the British Columbia backwoods ensues, as they embrace logging road access to climb through the thick fog, rocky terrain and towering timber. Casey stops and glasses often, waiting on a big black bruin to emerge from the shadows below. There is no doubt, the black bears rule this island and it's only a matter of time before Casey meets his match.
Casey Keefer
Casey lives off of the adrenaline and the solitude he finds in the most remote corners of the world. Essentially, this charges his batteries. For him, it's not about the end game, it's about the journey. He considers it his duty to "pass it on," so that hopefully you can experience the same in your very own way – wherever that may be, chasing whatever you may chase. Casey is co-host of Winchester Life. He and brother Chris find themselves pursuing big game a large amount of time in Alaska.