Fallen Fowl: Part One
As the seasons blend and the temperatures drop, waterfowl season arrives in regions of North America. The Keefer Brothers aim for different skies with their Winchester Model SX3 shotguns. Casey Keefer positions himself in the Canadian province of Alberta, while Chris Keefer and his crew conceal themselves in the cut corn fields of Michigan.
Colder temperatures. Brisk winds. Cut fields.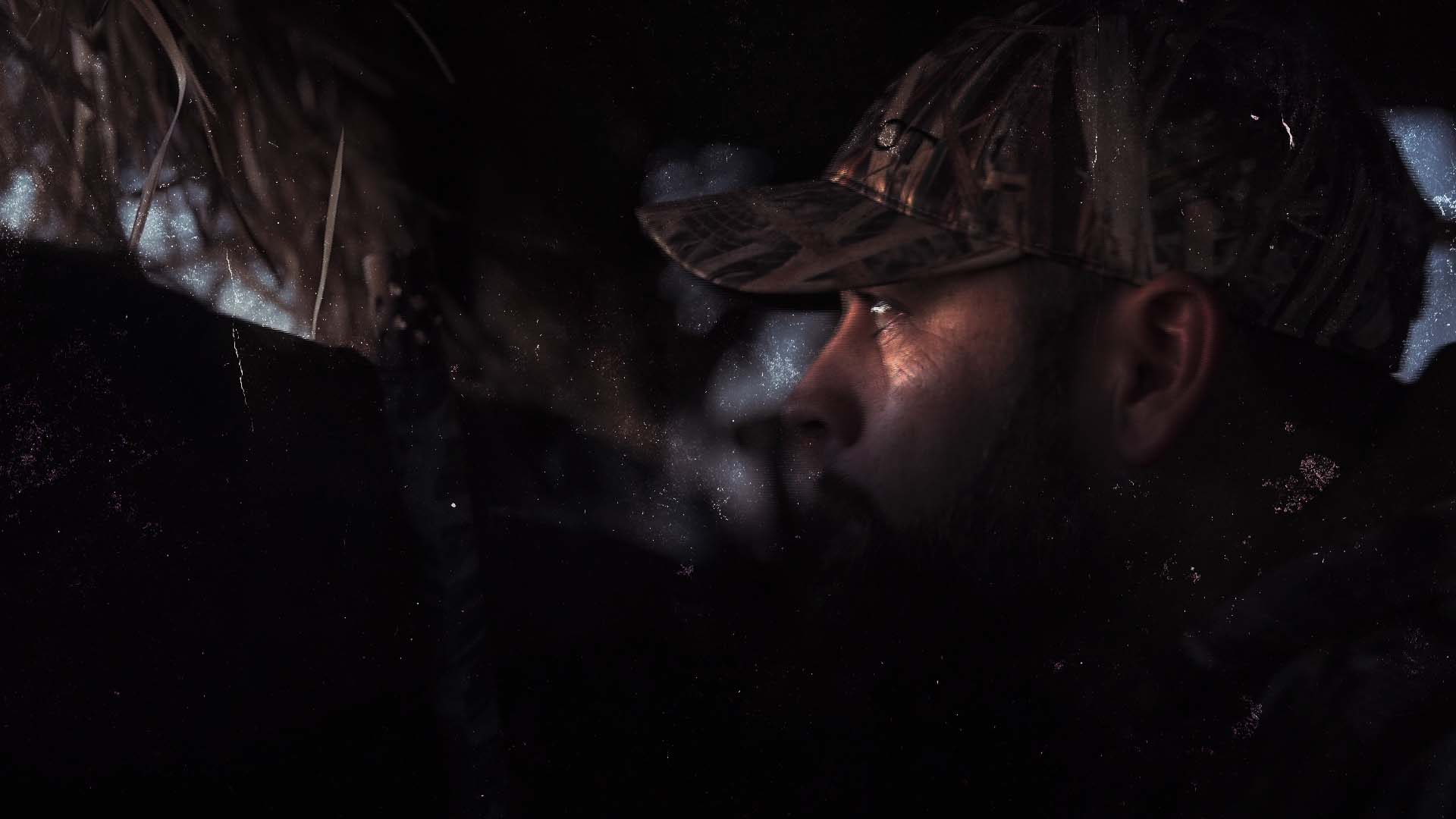 Signs of waterfowl season are present in regions of North America. As birds begin their bi-annual migration flights, hunters on foot are excited for the frenzy of feathers. Chris and Casey Keefer are in the middle of the mix. With their Winchester Model SX3 shotguns, equipped with Blind Side and Super X Xpert waterfowl loads. The bearded brothers are prepared to interrupt flocks in flight.
The Keefers share the same goal of bringing home birds, but their eyes are focused on different skies. Casey Keefer has traveled to the Canadian province of Alberta, a region known for its exceptional waterfowl hunting. The prairies are attractive pit stops for Canadian geese and a number of duck species. Miles away in Michigan, Chris Keefer joins his friends in open fields of cut corn. The hunt is on.
Outdoorsmen have several options surrounding the bird hunt. Different variables — the environment, landscape, etc.— often determine the best choices for success. Coffin blinds, such as those used by Chris Keefer and his crew, help conceal hunters from circling geese and ducks in open fields. Decoys and camouflage — including the white attire Casey Keefer wears to mimic snow geese — lead birds to believe they are landing amongst their own. Geese and ducks are particular about when and where they land. Decoy placement is essential, as waterfowl read and respond to how the decoys are distributed.
Hunters can take both male and female ducks, but often focus their aim on male "green heads," a moniker inspired by their emerald markings. Daily bag limits vary depending on specific seasons and locations.
Preparation meets patience. While the Keefers are positioned in paths of popular migratory bird routes, they prove every hunt is different. Each brother takes his turn waiting for waterfowl to descend. Locked and loaded with their Winchester Blind Side and Super X Xpert ammunition, Chris and Casey Keefer keep their eyes focused on feathers. When opportunity is found in flight, levels of excitement soar with Winchester. The sky is the limit.
Up Close with the Host
Although Chris and Casey Keefer were stationed separately for this hunting trip, the brothers have hunted waterfowl together for years. Passed down from grandfather to father to sons, bird hunting has become a beloved pastime for members of the Keefer family — dogs included.
The family also raised labrador retrievers, as these skilled canines are an excellent breed for waterfowl hunting. Continuing the tradition, the Keefer Brothers currently own labradors that serve as loving family pets and hunting dogs. Shea and Bailey are constant companions to Chris Keefer and his family, while Casey Keefer often brings his labs Luna and Drake on wingshooting expeditions. Drake, a name synonymous with a male mallard duck, is classically trained in retrieving. With wings in the air and a Winchester by their sides, the Keefer Brothers continue to seek the thrill of the bird hunt that has stuck with them since boyhood.
Casey Keefer
Casey lives off of the adrenaline and the solitude he finds in the most remote corners of the world. Essentially, this charges his batteries. For him, it's not about the end game, it's about the journey. He considers it his duty to "pass it on," so that hopefully you can experience the same in your very own way – wherever that may be, chasing whatever you may chase. Casey is co-host of Winchester Life. He and brother Chris find themselves pursuing big game a large amount of time in Alaska.
Chris Keefer
Chris loves to chase big game in Alaska with brother Casey and spends a ton of time doing just that. When not there or in the planning stages of the next hunt, he enjoys a sunny day round of golf back home in his native Michigan.

As co-host of Winchester Life, he feels it his responsibility to help you find your own definition of the outdoors. He takes this responsibility very seriously and will take the rest of his working life fulfilling this quest. He can go from adventurous woodsman to sharp-dressed dinner guest in no time at all.