Hometown: Hunt Part One
Nikki Boxler is home in Varysburg, New York, to take aim at a whitetail buck. Before she heads to the blind with Winchester, she spends time reconnecting with loved ones at the family cabin.
Up Close with the Host: Nikki Boxler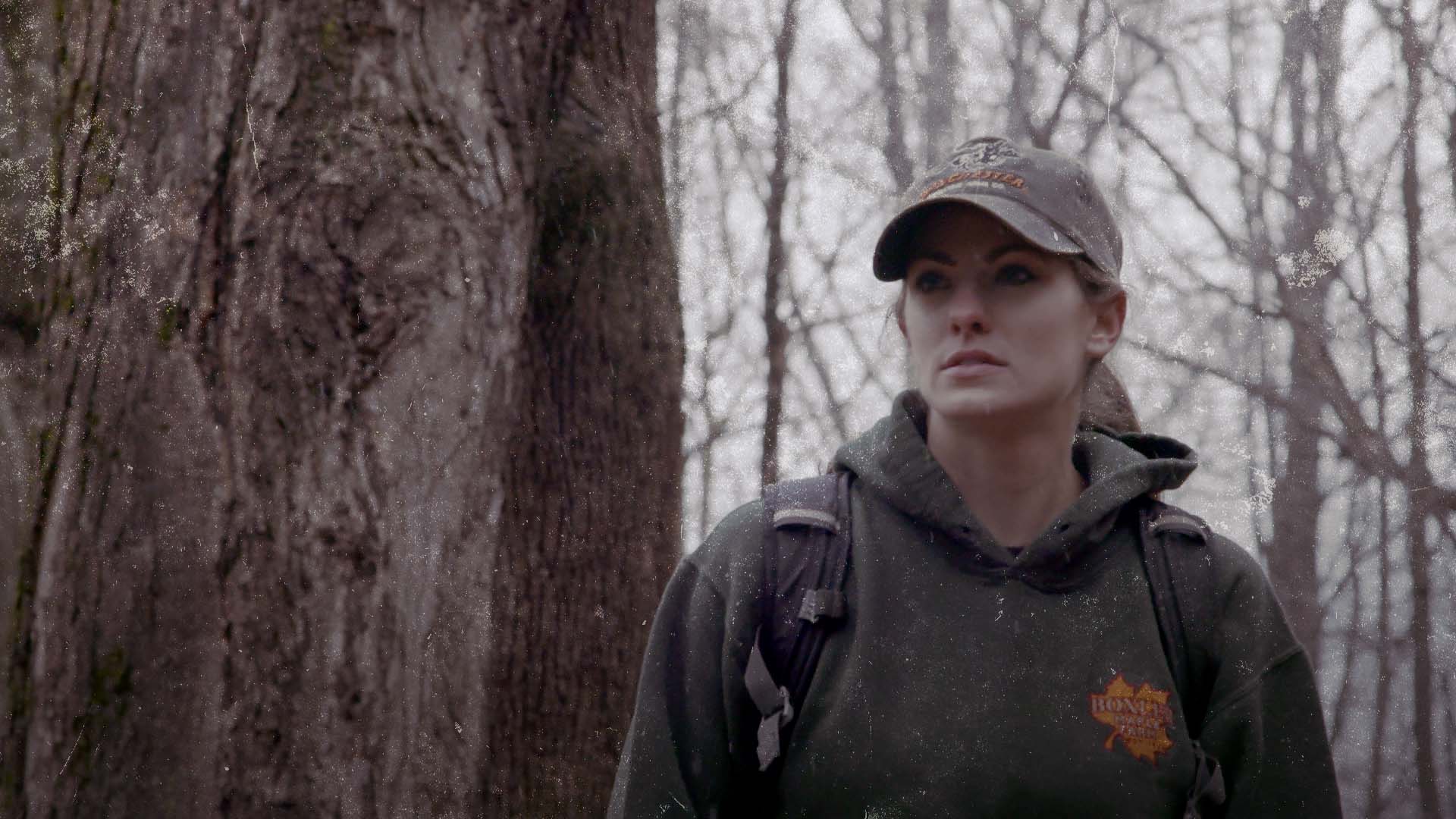 Who was influential in your life in your early days as a hunter?
My dad has always been my biggest hunting influence. Ever since I was young, I always looked up to him and wanted to be just like my dad. My earliest memories of hunting were when he would take me out raccoon hunting with him before I was old enough to carry a gun. It was these early days that fueled my passion for hunting because we would go out with a group of his friends. Regardless of if we got anything or came home empty-handed, we always had fun. This is when I learned of the genuine camaraderie that hunters share with one another.
What is your favorite part about hunting whitetail at the family cabin?
I love the family cabin because it is a place where we have created many memories and shared so many stories as a family. It is a place filled with smiles, laughs and the smell of a wood burning stove.
What is the history of your family cabin?
The cabin that is here today was built in 1991 by my Uncle Chuck. Prior to this cabin, an old chicken house used to stand in its place. The chicken house came to be due to the fact that my Uncle Mark really wanted a cabin, so in 1977 my Grandpa bought the chicken house which they used as a cabin from 1977 to 1992. They had both "cabins" for a year until the chicken house was completely replaced by the cabin that is here today.
How does it feel to call your dad to let him know you dropped a buck? Does that feeling ever get old?
My dad is always the first person I call whenever I shoot a deer. It is a moment that is filled with excitement, and I always want to share it with my dad. He is my biggest inspiration, and I know that every time me or my brother have a successful hunt, it brings a smile to his face. Regardless of if I am calling my dad to tell him about a buck I just shot, a flock of turkeys I saw, or a buck rub I found, the excitement never fades and the feeling never gets old.
Was this hunt in November on your property what you expected it would be?
This hunt was more than I expected. When I was told that Winchester was going to film on our family farm, I was excited because I could capture time with my dad on film. When Adam came out to film, we only had a few days to get it done because I had to work and the weather was less than ideal, on one of the days we had an absolute blizzard and couldn't see more than 20 yards in front of us...so our chances were feeling pretty slim. Luckily the storm died down and we were able to see a lot of movement.
What was a memorable moment for you during this hunt on your property?
The most memorable moments were spending time with my dad in the tree stand and after the hunt when we went to the cabin and hung up our deer with my aunt and uncle. There is nothing better than spending time with family.
Nikki Boxler
Nikki Boxler grew up on a large dairy farm in Western New York and continues to reside there today. This setting has shaped her love of the outdoors and is how she developed a passion which drives her to spend as much time hunting and fishing as possible. For her, hunting is not about the kill, it is about the experience, the memories, the moments and having fun. Her most memorable adventures take place not only in the woods but also around the grill. Nikki thoroughly enjoys her role as co-host of Winchester Life.