Shooting is a Family Sport – Let's Go!
Last weekend's sporting events leave you feeling like you didn't actually spend time with your kids? There's a sport that your whole family can enjoy that is more than just a hobby, but a lifestyle that shapes you and your family in amazing ways!
It's not what one would usually think of when they hear "sport." This sport takes mental and physical agility, focus, and strength. Young and old, male and female, can compete in it. This sport is competitive shooting. Competitive shooting can vary from low-impact, static disciplines, like NRA smallbore, air rifle, or sporting clays, to ones that demand stamina and explosive power, such as practical pistol and shotgun competitions under USPSA and IPSC governing bodies, to true marathons of skills put to practice in 3 gun and multigun.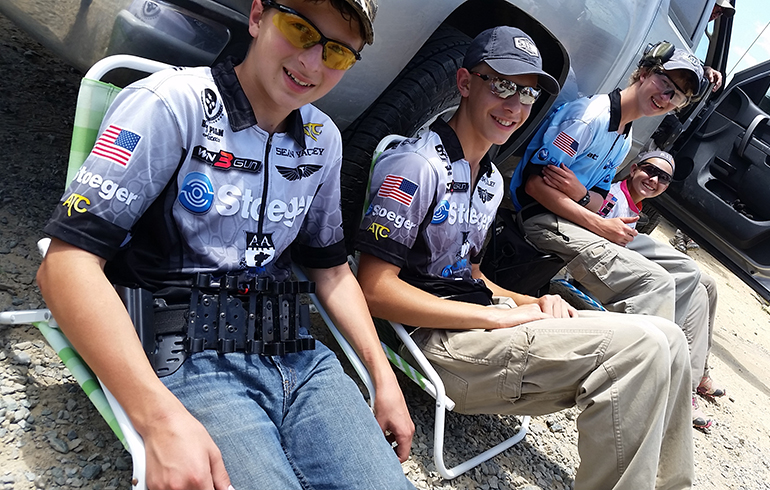 Shooting isn't just for the boys. Shooting sees women and girls holding their own, especially when the discipline involves marksmanship and control versus power and muscular strength.
The great thing about shooting is that YOU pick the discipline and effort level. Whether you want to compete with your grandkids to keep yourself busy, or you're a teenager looking for a sport that doesn't involve high risk of sports-related injuries, shooting holds something for everyone!
Another plus is that shooting teaches safe firearm handling skills. It instills a sense of personal responsibility and respect for the 2nd Amendment, and our freedoms as Americans to enjoy firearms. Shooting also teaches young people problem-solving skills. Navigating a course of fire, setting up gear, ranging targets – all of these require the competitor to find the best way for themselves to succeed in a competition. While a 12-year-old and their grandpa might not be able to execute a course of fire the same way a 35-year-old dad can, they can all compare notes and help each other, and grandpa's accuracy might just catch dad's speed, whereas the 12-year old's agility can often help them. Knowing your own strengths and weaknesses and assessing them fairly, so you can do your best and be honest about your training and strengths – those are great things for young and old to learn about themselves and some of the ways shooting teaches life skills!
Shooting also grows your children and family because competitions often rely on local volunteers – that local firearms community is one of the best groups of people in the world! My family has travelled around the USA and overseas. We've found that shooters are gun owners who are passionate about their firearms and their sport. They love what they do with their guns; and they love the people and companies behind their guns, ammo, and gear. People who are passionate enough to volunteer to help others engage in an activity that's about improving their personal skills are generally pretty altruistic. They're the kind of folks you want to network with. The kind of people you want your kids to grow up with. From events like matches, to junior camps, to range workdays, you'll find friends who value and enjoy things that you do. So get out to the range. Take the time to share your love for firearms with your family and friends, and grow in the process!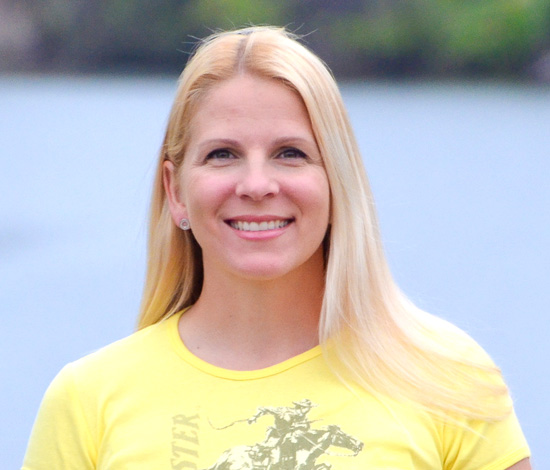 Becky Yackley
On the road more than home, Becky has competed in 3 Gun, Bianchi pistol, service-rifle, NCAA air rifle, smallbore and air pistol around the world since 1989. For her, shooting is more than an individual sport, it is a family affair. She and family travel both near and far to spread the words of safety and shooting to both friends and strangers. Shooting should be fun – this is what Becky preaches day in and day out. The "rush" of any competition highly motivates Becky, but it is the ability to share her sport and passion that truly drive her.