Spruce up Your Home With Some Wild Turkey Decor
Here's a Quick and Easy Rustic Turkey Wreath
Did you have a successful turkey season? Then save those turkey feathers and use them to spruce up your home with this quick and easy-to-make rustic turkey feather wreath!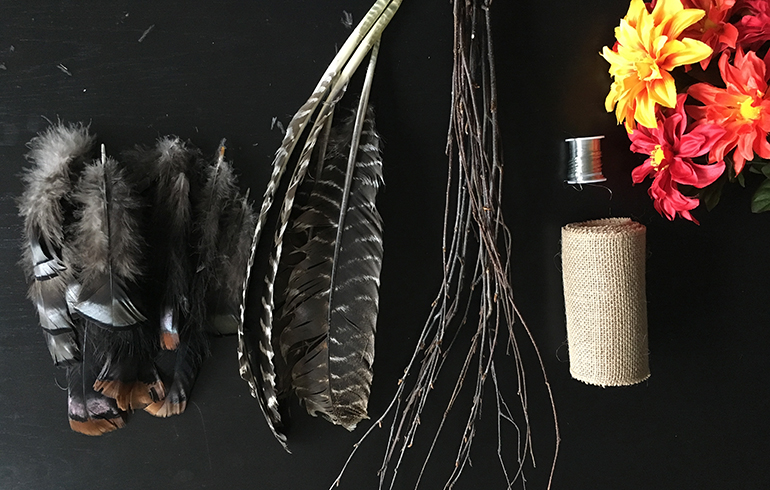 Here is what you'll need:
burlap ribbon

turkey feathers

craft wire

twigs

grape vine wreath
Step 1: Begin by tying the burlap ribbon into a bow; use the craft wire to tighten the bow and then fix the loops to your liking.
Step 2: Take the twigs and feathers and place their ends together – secure with electrical tape. When doing this, you'll want to arrange the feathers behind the twigs to prevent any unwanted bumps in your feathers.
Step 3: Using the wire, secure the feathers to the bow, and then secure the bow to the wreath
Step 4: Hang the wreath and enjoy!
Nikki Boxler
Nikki Boxler grew up on a large dairy farm in Western New York and continues to reside there today. This setting has shaped her love of the outdoors and is how she developed a passion which drives her to spend as much time hunting and fishing as possible. For her, hunting is not about the kill, it is about the experience, the memories, the moments and having fun. Her most memorable adventures take place not only in the woods but also around the grill. Nikki thoroughly enjoys her role as co-host of Winchester Life.