Chunky Chili…Mmmm Good!
I do like a good venison burger, but really, why do so many people grind up the lion's share of their game?
One of my most frequently reoccurring rants concerns the amount of whole muscle game meat that gets ground into burger. I think it's because ground meat is easier to prepare, it's more forgiving than steaks and roasts, especially when it's a bit overcooked. Ground game usually ends up in tacos, meatloaf and, most often, chili.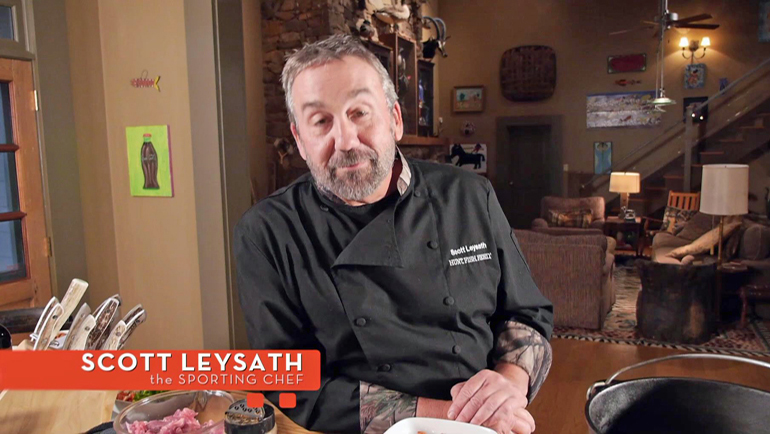 If I had a dollar for each time someone told me that they didn't really care for venison, but they have had some "OK" venison chili, I'd have, well, more money than I have right now. Even if the meat hasn't been handled properly, maybe it has a little extra gaminess to it, you can usually mask some of the unpleasant flavors with powerful chili seasonings. And then again, do you really want to eat meat that tastes funky?
I don't usually grind big game hindquarters, at least all at once. I prefer to remove each muscle, trim away anything that's not muscle, and vacuum-seal it for later. If I want to grind it a month or two later, I'll grind it. And if I want to cook it as a roast, cut it into steaks or cube it for a stew, I can do that, too. It's good to have options. Once it's ground, your options are limited. And when it comes to chili, I prefer tender chunks of simmered meat over the ground stuff.
This chili recipe is what some chili purists might consider a mongrel. There are those who insist that real chili is beanless. If chili with beans offends you, don't add them to the pot. I happen to like beans in my chili. And if you're short on wild pig, but long on venison, elk, antelope or waterfowl breast fillets, the recipe works just as well with just about any game meat.
2 cups linguica sausage, diced
4 cups wild hog, trimmed of excess fat and gristle and then cut into 1/2-inch cubes
1 medium onion, diced
8 garlic cloves, minced
2 green bell peppers, seeded and diced
2 jalapeno peppers, seeded and finely diced
1 quart canned diced tomato, with juice
1 cup canned diced roasted green chiles
1 quart green chile salsa (or substitute tomato salsa)
2 tablespoons chile powder
2 teaspoons cumin
2 tablespoons dried oregano flakes
3 cups cooked pinto beans, drained
3 – 4 tablespoons tomato paste
juice of 2 limes
1/4 cups fresh cilantro, chopped
salt, pepper and Tabasco to taste
In a large stockpot over medium heat, add linguica and cook until lightly browned.
Add venison and brown evenly. Add next 4 ingredients and cook for a few minutes.
Add diced tomato and next 5 ingredients and simmer until venison is tender. It will take 2 to 3 hours.
Add additional salsa or tomato if necessary to keep meat moist while cooking.
When meat is tender, add beans, 2 tablespoons of the tomato paste, lime juice and cilantro. Heat to warm beans. Season with salt, pepper and Tabasco.
Scott Leysath
Quite possibly the best chef you've never heard of…that's Scott Leysath. Known for many things as well as being an executive chef, he's also known as host of the Sporting Chef on television as well. He's an avid hunter/angler who has developed a cult-like following over three decades of recipes, public appearances, cooking columns, cookbooks and TV shows.