Easy to Make Pheasant Soup
Here's a favorite soup that's made from the parts of pheasants that are all too often thrown in the trash.
I understand. You've tried cooking a whole pheasant only to discover that, if the breast meat is moist and tender, the rest of the bird is tough and sinewy.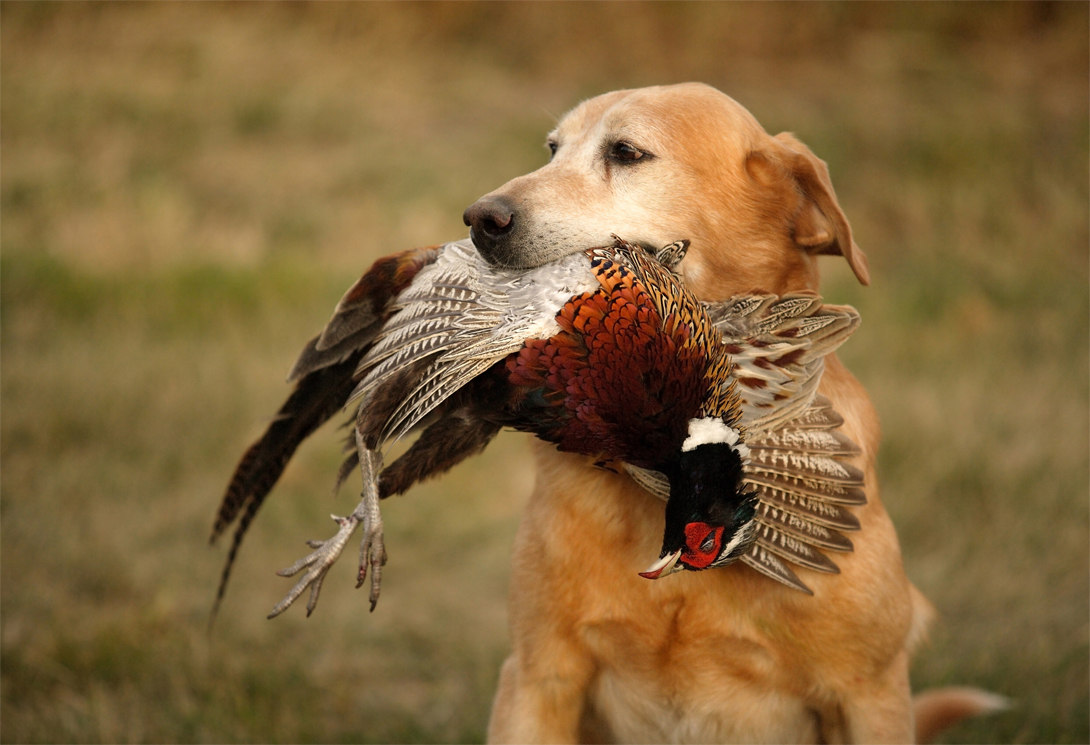 Some folks will chop up the birds and let them slowly simmer in a slow-cooker with a can of salty creamed soup. Not me. Others have given up on what to do with the legs, thighs and carcasses and only save the breast fillets. The parts most often discarded can be used to make an incredible meal.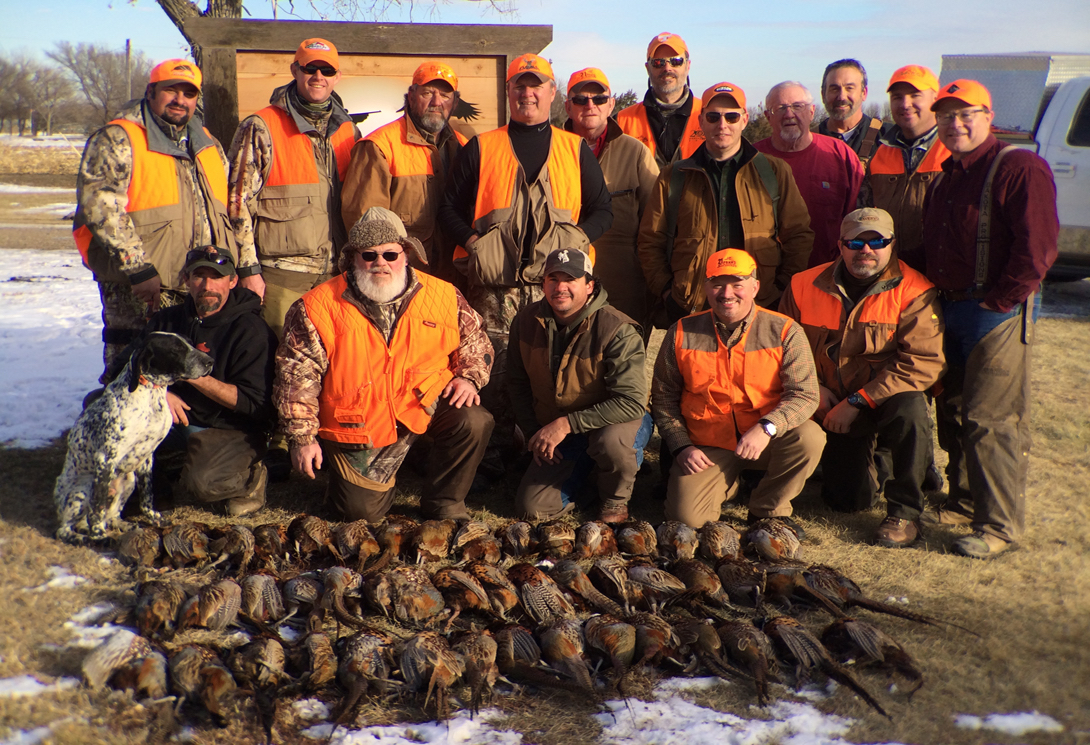 The Stock
It kills me when people throw out the makings of a great stock and then add a salty bouillon cube or canned broth to a recipe. First, brown pheasant legs and carcasses in a large heavy-duty, oven-safe stock pot. Add diced onion, celery and carrot. Continue the browning process until onions are translucent. Remove pheasant legs and carcasses. Add about 1-inch of liquid – wine, broth, water or a combination – and stir to deglaze anything that stuck to the pot. Return browned pheasant legs to the pot, cover and place in a 325-degree oven, making sure that there is always at least 3/4 to 1-inch of liquid in the pot. After 3 hours, test for doneness. Meat will fall off the bones when done. Cool and remove braised meat and return all carcasses, bones and sinew to the pot.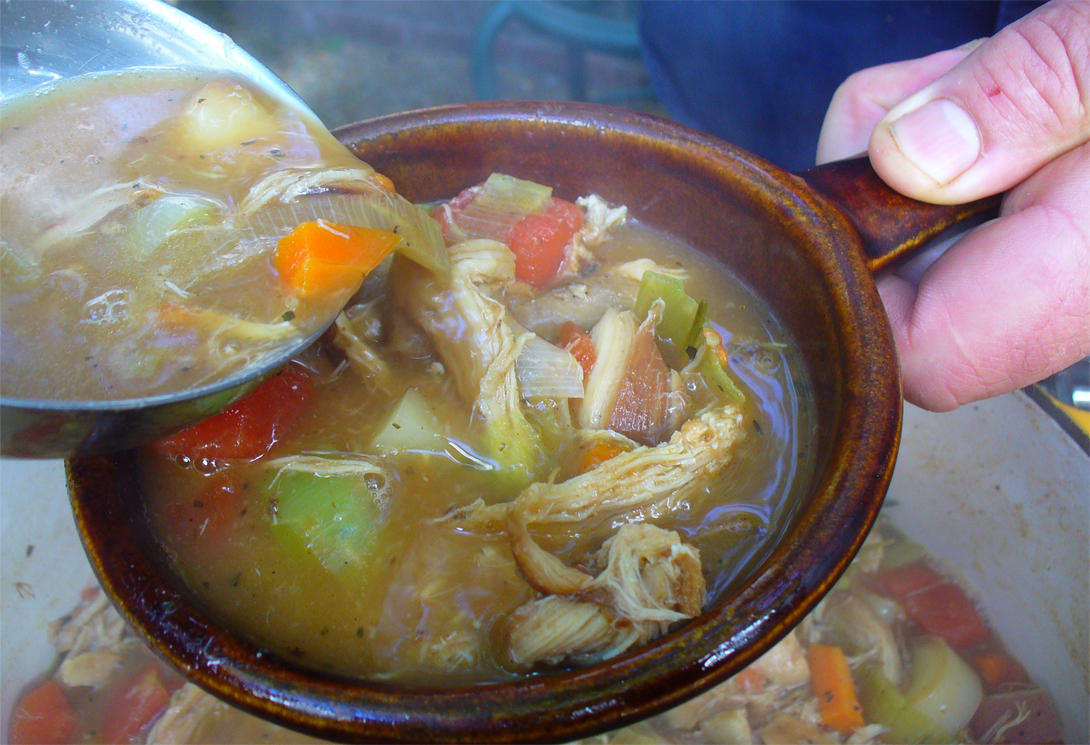 Add additional celery, carrots, onions, along with a few garlic cloves, a bay leaf or two and, if available, a few sprigs of fresh herbs. Cover the contents of the pot with cold water. Bring to a low boil, then reduce heat to low and simmer, uncovered, for several hours. Pour contents of pot through a colander to remove large pieces. Discard contents of colander, line colander with cheesecloth or paper towels and pour liquid through colander to clarify stock.
Any soup recipe should be used as an outline, a starting point from which you simmer a palatable blend of protein, vegetables and stock. Adding a starchy component like potatoes or rice will add body to an otherwise brothy pot of soup.
Pheasant Soup
8 – 10 servings
1/2 cup butter
2 cups celery, diced
1 1/2 cups yellow onion, diced
1 1/2 cup carrots, diced
3 garlic cloves, minced
1/2 cup flour
2 quarts pheasant or chicken stock
1 15-ounce can diced tomato
2 cups cooked pheasant, shredded
salt and pepper
1. Melt half of the butter in a large stockpot over medium heat. Add next 4 ingredients and cook until onions are translucent.
2. Add remaining butter. When butter is melted, sprinkle flour over vegetables and stir often for 3 minutes. Stir in 1/2 cup pheasant or chicken stock and continue stirring until smooth. Add remaining stock, a little at a time, while stirring.
3. Add diced tomato and cooked pheasant. Bring to a boil and simmer for 10 to 15 minutes. Season to taste with salt and pepper.
Follow Winchester's social media channels for more hunting and shooting tips and updates on Winchester supported events and promotions on Facebook, YouTube, Instagram and Twitter.
Scott Leysath
Quite possibly the best chef you've never heard of…that's Scott Leysath. Known for many things as well as being an executive chef, he's also known as host of the Sporting Chef on television as well. He's an avid hunter/angler who has developed a cult-like following over three decades of recipes, public appearances, cooking columns, cookbooks and TV shows.