2019 North Central Regional N.S.C.A. Championship Tour
The Loneliest Sport "...the closest game to the game we call life..." –Bobby Jones
At the level of friends and pastime, it is among the most sociable sports there is, with tens of millions participating. Raise it to a prize competition, though, and it whipsaws to among the most heartless.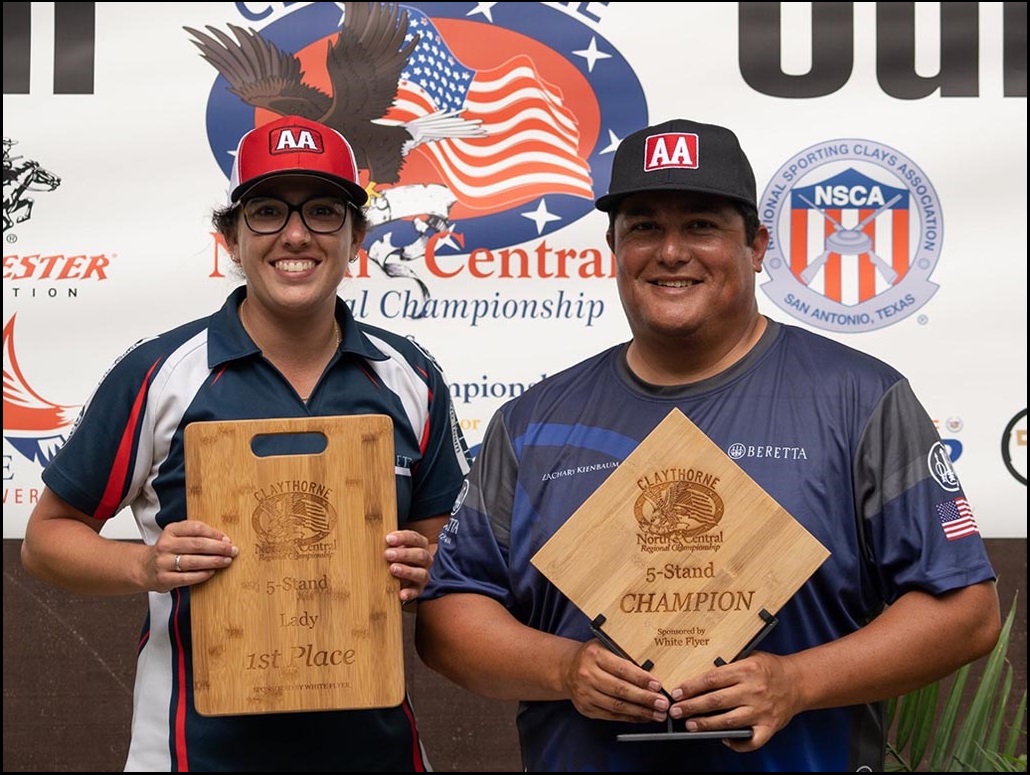 Other games come with teammates to depend upon, the chance to alternate between offense and defense, innings, quarters, time outs, half times. This game has none of that. A player has himself, his equipment, a place to stand, his swing, a course to contest, and is always on offense.
Two Weekends ago at one of the premier courses in the country they held one of the top championship matches on the tour. And the winner was–not Gary Woodland. He's a golfer, not a shooter.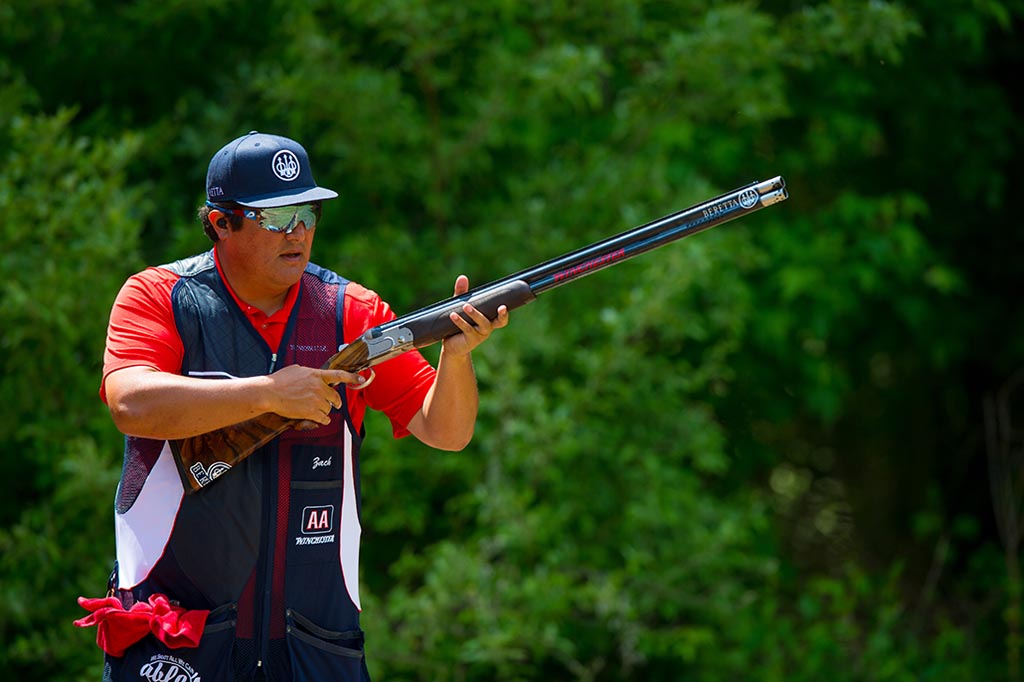 Some think of golf as a lonely game; but at world-class echelons, there can be nothing lonelier than sporting clays, or more demanding. A pro golfer walks the course in the company and with the advice of his caddy. The size of the ball, from the first tee to the final green, never varies; and it doesn't move when you are trying to hit it. There are options in the rules for "free relief" and concessions for different seasons. The ultimate target is fixed. A golf club doesn't kick. Sporting clays provides for none of that while demanding at least as much skill and concentration as golf. Making its top shooters some of the finest athletic contenders in the world.
Two of the finest and winningest of today's sporting-clays shooters are Desirae Edmunds and Zach Keinbaum, both now part of the renowned Team Winchester. Look at their records and you see "champion, champion, champion," on top of "champion."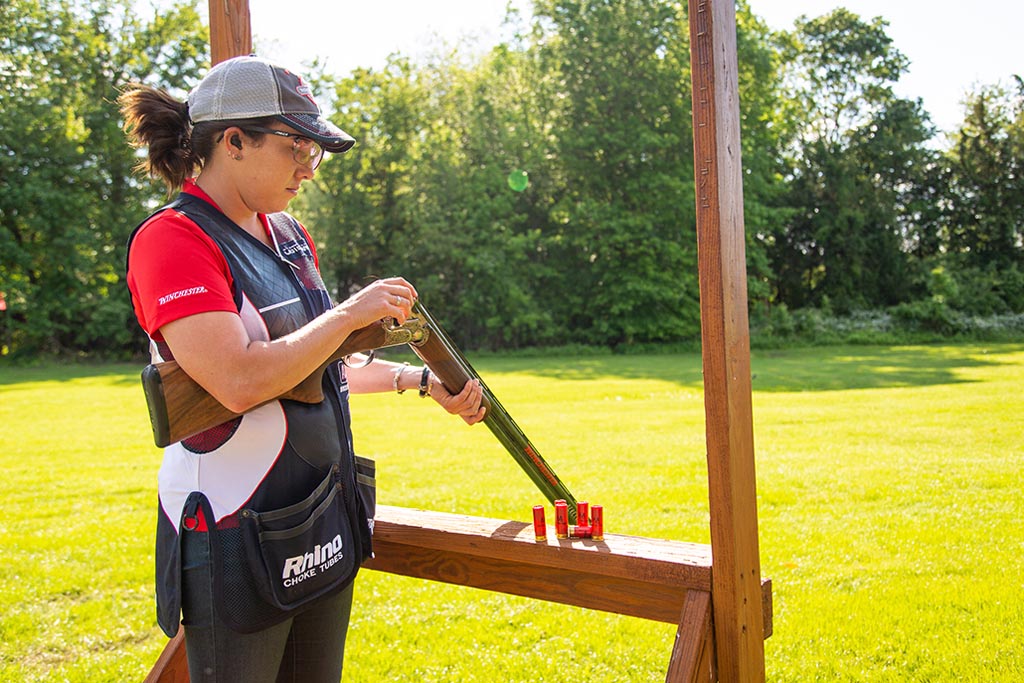 Desirae, "Desi," grew up shooting in Anchorage, thanks to a program promoted by the Alaska Department of Fish and Game; and from her home club, Grouse Ridge in Wasilla, she advanced to leagues and weekend tournaments. In 2004 she shot her first National, and her first U.S. Open in 2005. Since then, she has been a multiple All American, captain of the All-American Lady team since 2013, and 14-time member of Team U.S.A.
Now with Team Winchester, Desi knows "that Winchester Ammunition will allow me to compete at the highest level in the shooting sports for a very long time."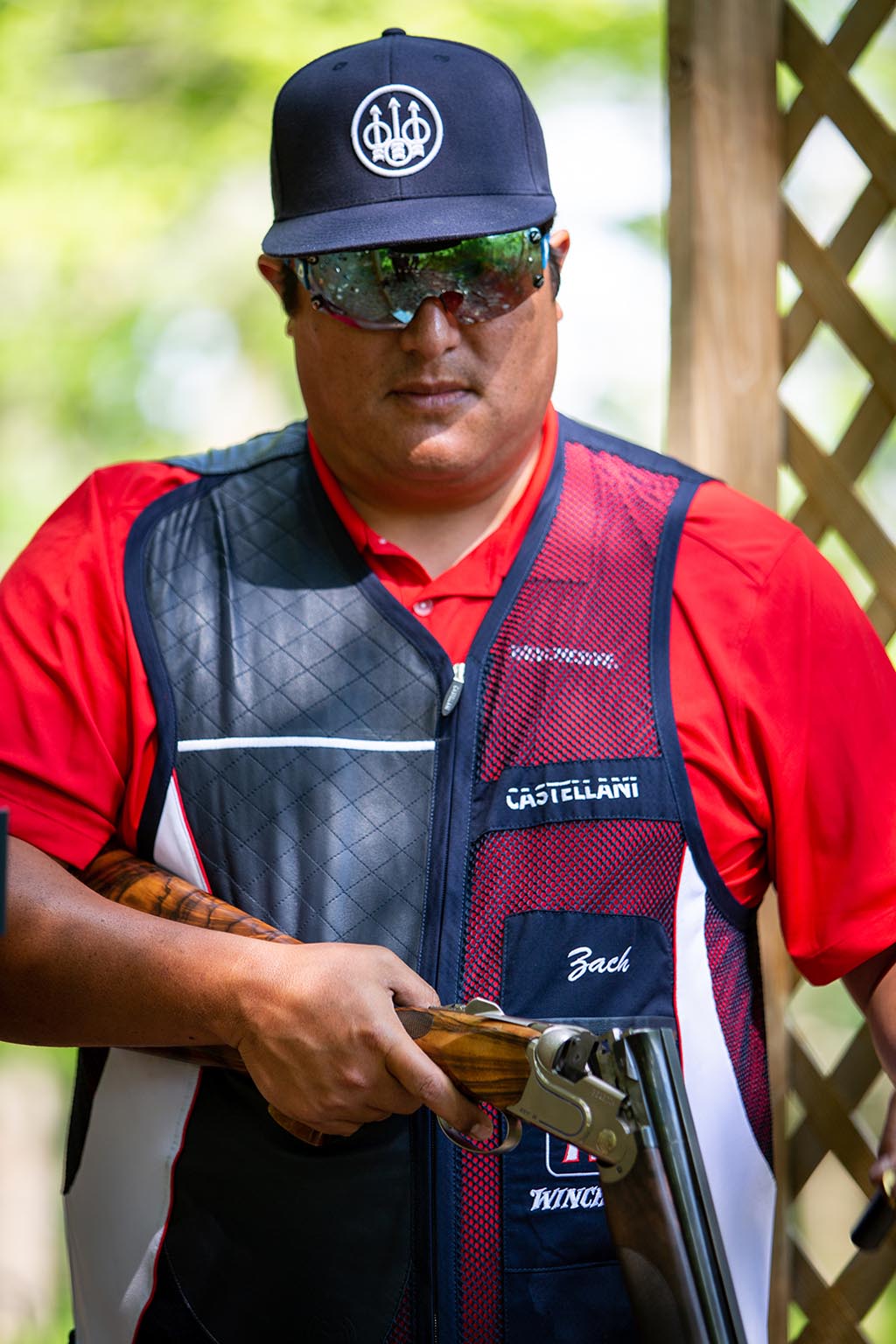 Salinas, California's, Zach Keinbaum was introduced to shooting by his father almost 30 years ago at River Road Sporting Clays club, host to some of the oldest sporting-clays and FITASC competitions in the country. Since 1995 he has shot among the international ranks. In 2007 Zach moved to Southern California and began shooting and teaching full time at Triple B Clays Shotgun Sports Park, one of the busiest clubs in the country. A move to Houston in 2012 has sent Zach to shoots around the world.
Zach has claimed numerous California, Zone and Regional High Overall (HOA) Championships. Other HOA Championships have included North American FITASC, Texas State, GA State, Seminole Cup and Delaware River Classic. In 2018 he took home the National Sporting Clay Championship in San Antonio, Texas.
"I have a history with Winchester dating back to when I started shooting," Keinbaum has said. "It is tremendous to continue my shooting career with such a legendary brand."
While the U.S. Open Golf Championship was being played, another group of superb athletes, half a continent away, was in their own matches, playing with the same intensity against the course and the elements, more dependent upon themselves than anybody at Pebble Beach. And by the end of the North Central Regional N.S.C.A. Championship Tour event it was no surprise that Desi Edmunds had captured the women's Five Stand, going 95 for 100, while Zach Keinbaum took the men's Five Stand with 98 powdered birds, and then went on to claim the North Central Regional Main Event, scoring 195 out of 200, including 98 out of 100 on the first day on a windy, rainy Blue Course.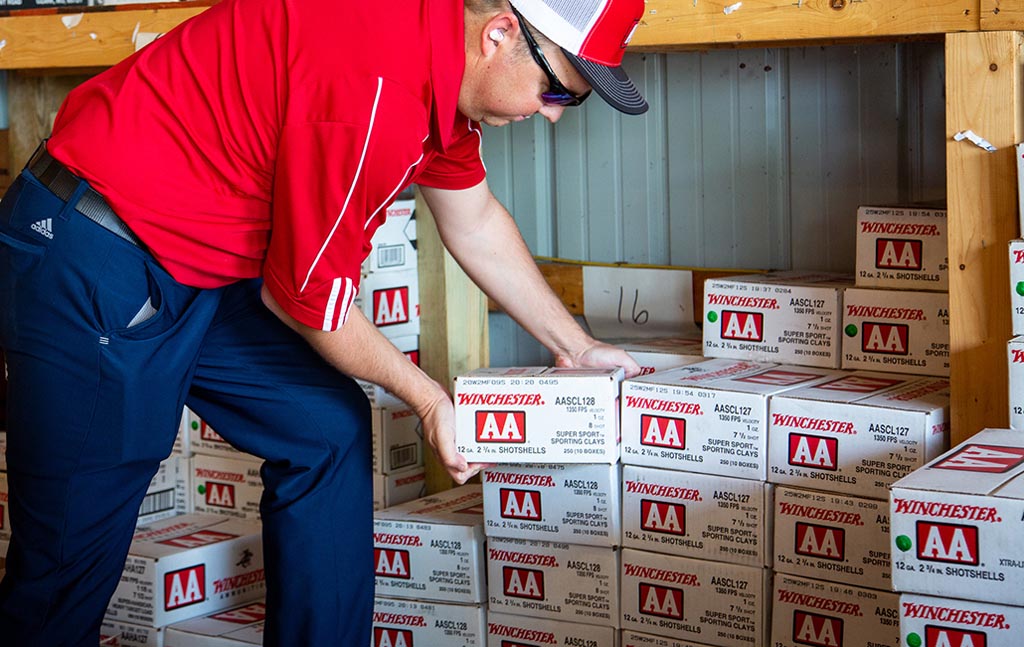 Throughout the summer and into the fall, tour competition will continue, leading up to the 2019 National Sporting Clays Championship, the "Grand American" of sporting clays, held in October at the National Shooting Complex in San Antonio, Texas. Count on Desirae and Zach's being there, on their own but with the support of Winchester.
Winchester Ammunition is a proud supporter of the N.S.S.F.'s Project ChildSafe. For more information on the Own It? Respect It. Secure It.℠ Initiative, please log onto www.NSSF.org/ORS.
Winchester Ammunition
A world leader in delivering innovative products, Winchester is The American Legend, a brand built on integrity, hard work, and a deep focus on its loyal customers.