Add Some Attitude to Meatloaf
Among the many things you can do with ground wild game is one of my favorites - meatloaf.
Meatloaf combines all the elements of burgers, meatballs and, in this case, tacos into a tasty dish that is as good the next day as it is when first served. I actually prefer leftover meatloaf that I can load into a sandwich with lettuce, tomato and spicy mayo. It's also great stuffed into a large flour tortilla and folded wrap-style.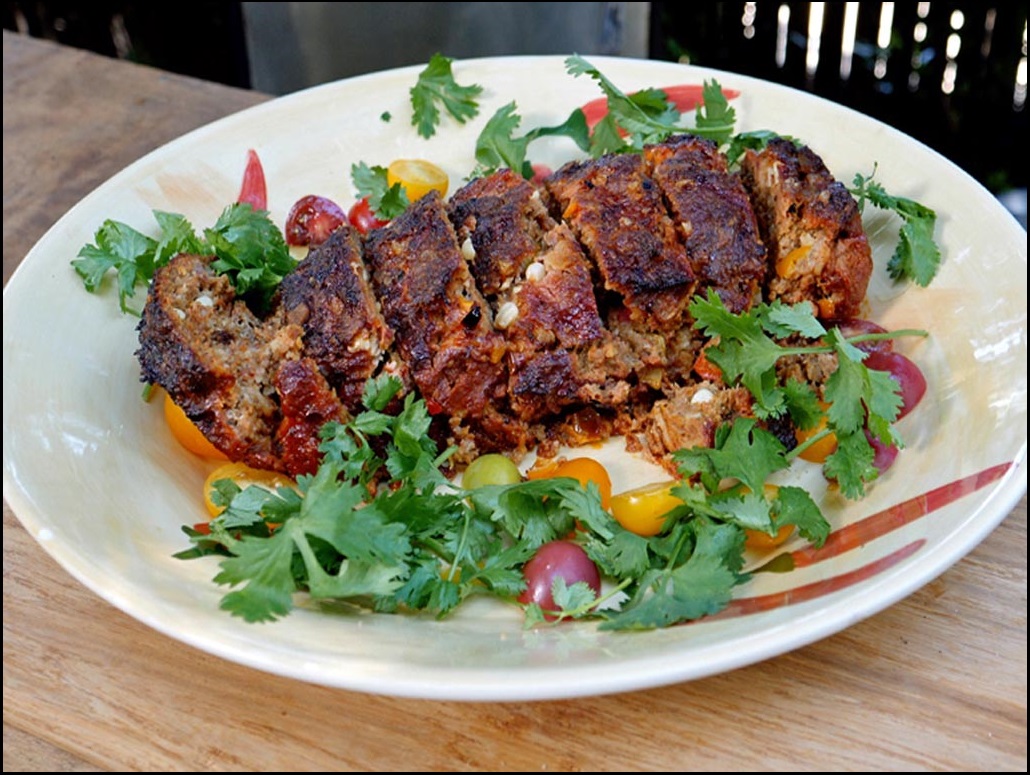 Mom's meatloaf was the standard ground meat, onion, ketchup, egg and breadcrumb concoction that I still make from time to time, but this version is a bit more assertive. The meaty part of this dish can be any ground game. If the plan is to use lean ground game, like deer or elk, it's best to mix in fattier meats like domestic or wild pork. If you have smaller quantities of a variety of game that you'd like to use up, grind it all together for a mixed game meatloaf. I've also made this with waterfowl breasts and pork shoulder and most folks, even the ones who claim to not like the taste of wild game, can't tell the difference between mine and one made from domestic beef.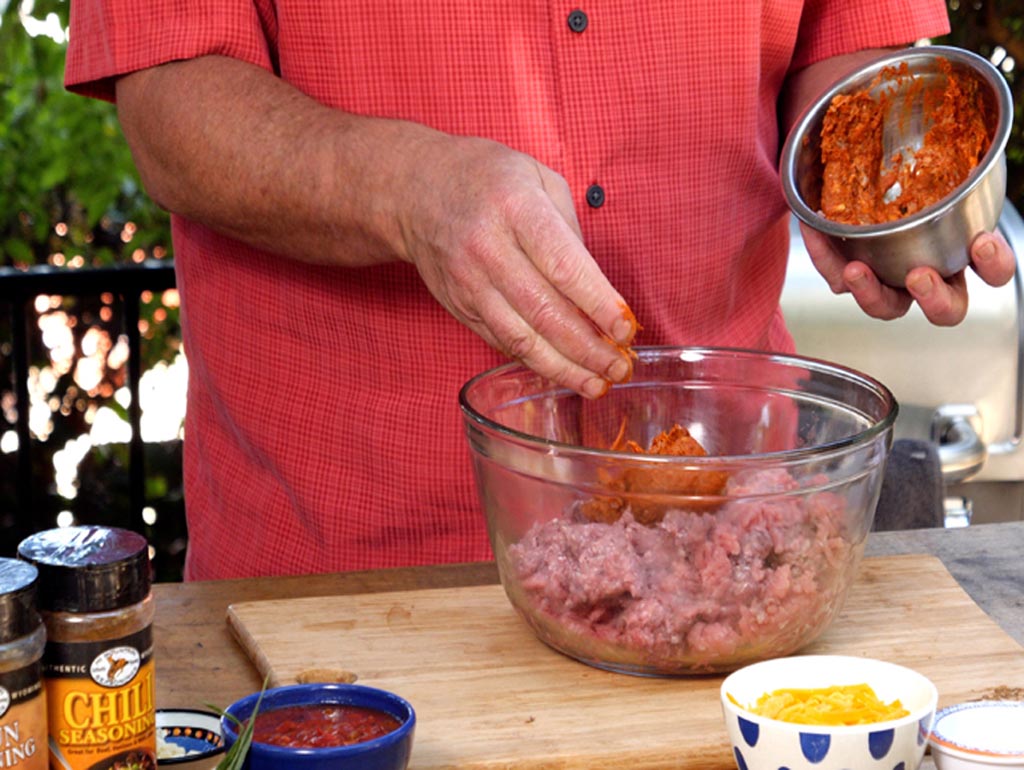 MEXICAN MEATLOAF
Don't let the long list of ingredients run you off. You just pile it all into a bowl, mix it up and bake it. Rather than cooking it in an oven, I prefer to do the cooking outdoors in a covered grill or smoker. It's OK to replace the chili powder, oregano, cumin and salt with your favorite spice blend.
6 to 8 servings
2 tablespoons olive oil
1 cup onions, finely diced
2 jalapeno peppers, seeded and minced
6 garlic cloves, minced
1 1/2 cups crushed tortilla chips
2 eggs, lightly beaten
1 cup tomato salsa (your choice of mild, medium or spicy)
1 1/2 cups fresh corn kernels
1 cup shredded Mexican cheese blend
1 teaspoon chili powder
1/2 teaspoon dried oregano
1/4 teaspoon ground cumin
1 teaspoon salt
1 1/2 pounds ground venison, elk, etc.
1 pound lean ground beef
1/2 pound chorizo sausage, casing removed, crumbled
1 cup sour cream
3 tablespoons ketchup
1 tablespoon lime juice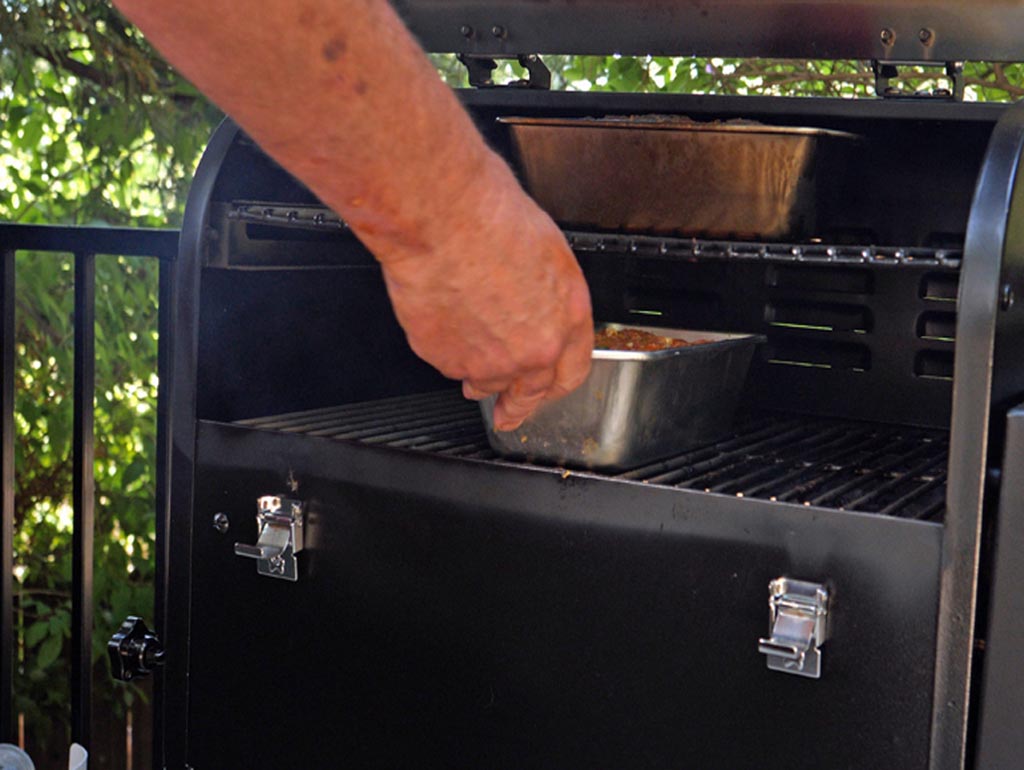 1. Heat oil in a skillet over medium heat and add onion, jalapeno pepper and garlic. Sauté until onions are translucent. Allow to cool.
2. In a large bowl, combine tortilla chips with next 8 ingredients and mix well. Add venison, beef, chorizo and cooled onion mixture. Mix all ingredients thoroughly with your hands.
3. In a lightly oiled loaf pan or baking dish, form into a loaf. Bake in a preheated 375 degree oven or covered grill for 50 minutes or until internal temperature is 155 degrees. Lightly cover with foil and allow to rest for 10 minutes before serving.
4. Whisk together sour cream, ketchup and lime juice. To serve, slice meatloaf and arrange on plates. Top with a dollop of sour cream mixture.
Scott Leysath
Quite possibly the best chef you've never heard of…that's Scott Leysath. Known for many things as well as being an executive chef, he's also known as host of the Sporting Chef on television as well. He's an avid hunter/angler who has developed a cult-like following over three decades of recipes, public appearances, cooking columns, cookbooks and TV shows.