Moose Hunting - a Family Tradition
Just about every year our family has a solitary mission to fill the freezer with an abundant amount of moose meat.
We make the endeavor special with a big camp, good food, and a warm fire. The gist of how we do a family-hunt is to have a single shooter which is usually the person who hasn't ever scored a moose or the person who hasn't got one in a while. This isn't free-for-all…we stick together and hunt in a pack, with the goal of harvesting one special moose to feed our family for the year. Good vibes only.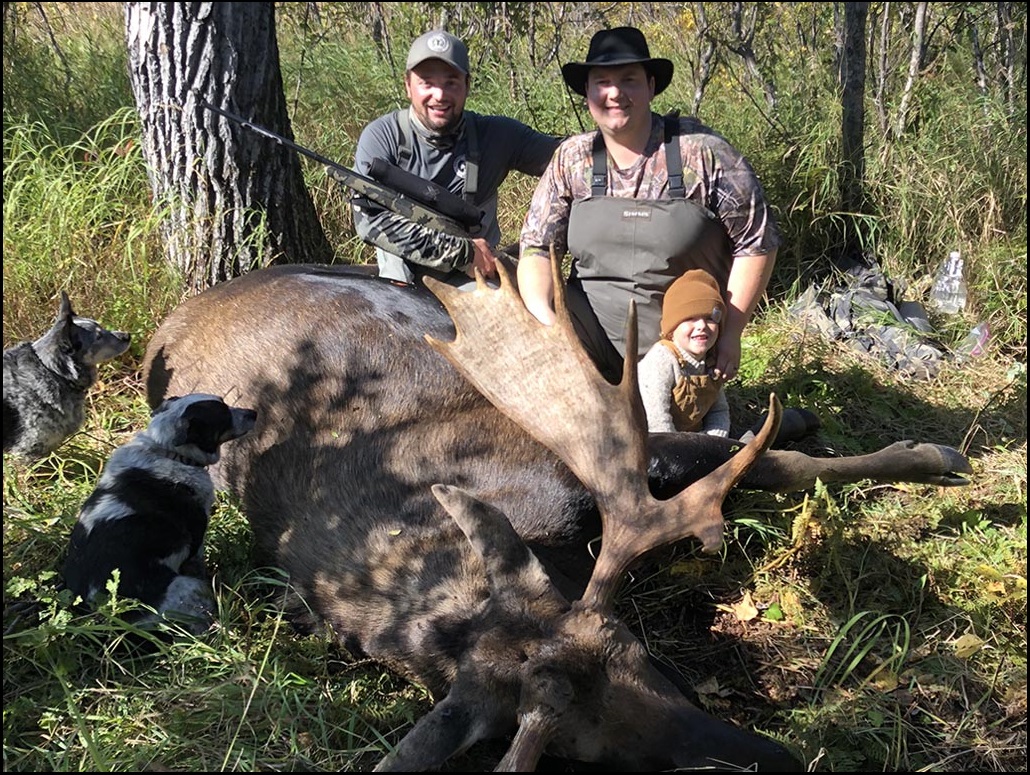 Everyone takes part in packing the moose meat and antlers back to the boat, raft, wheelers, or truck before we head home. We taxidermy the moose, usually with a European mount and take the prize back to the cabin during the winter months to adorn the walls as a memento of memories made. Upon returning from the field, our next few days are spent slicing and dicing meat in the garage with 80's hairband music playing in the background. Kids have caught onto how much fun adults are having and dive right in. Once they are deemed old enough to assist in the butchering-process, this is the first time they get to use a knife.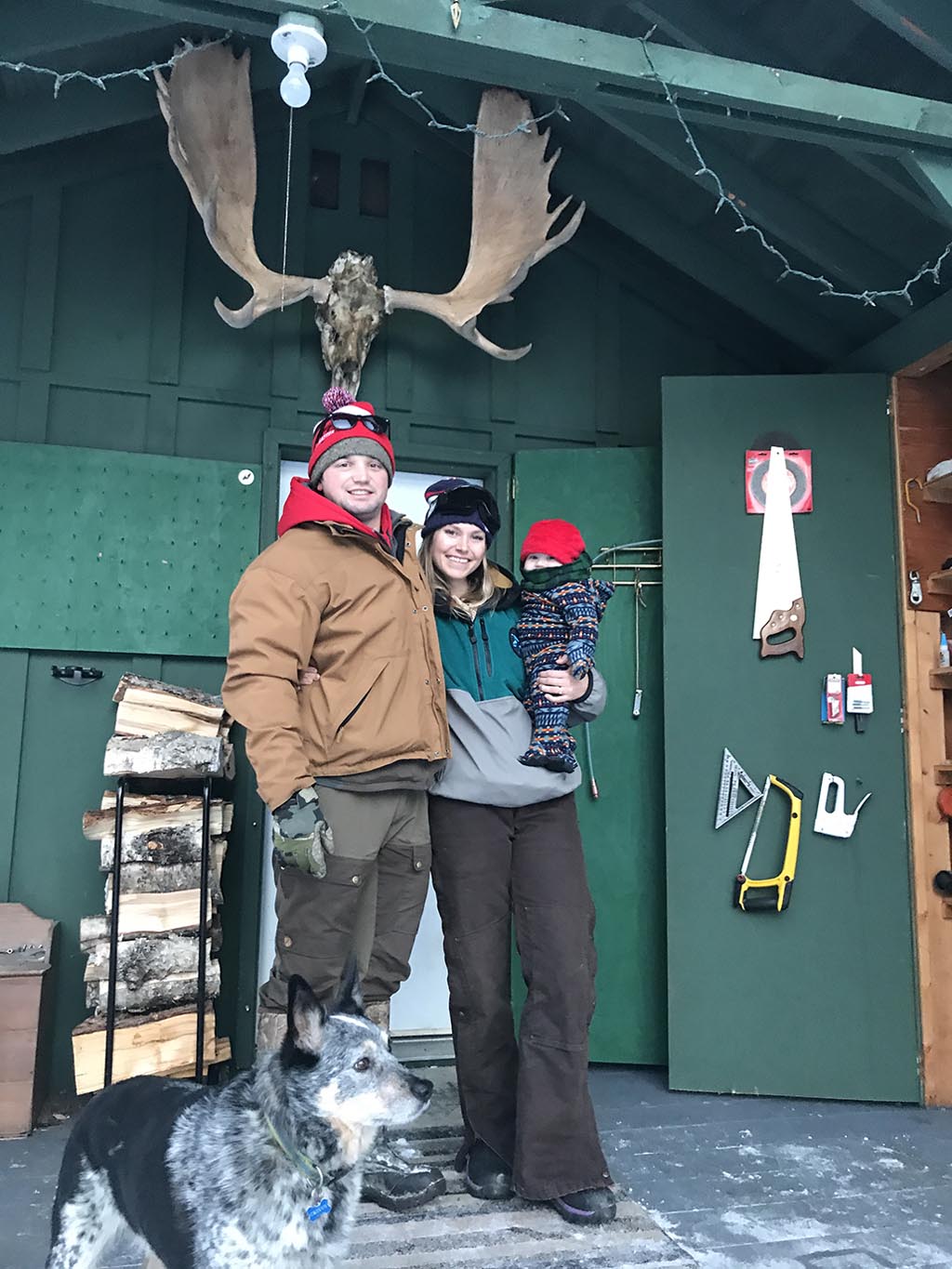 Younger children are assigned to meat-bagging and steer clear from the grinder's chromed blades. Teaching kiddos the technique of how to process moose meat for the freezer is fun for all. Lots of feel-good-moments happen around the processing table. Phrases are coined and many laughs are had. Kids find themselves looking forward to their first moose hunt.
For the 2018 moose season, my four-year-old nephew came along. We honed in on a local moose just behind our cabin. One crisp shot from my "Ole Trusty" 300 WSM with 190 grain Expedition Big Game Long Range bullet rang out. That was all the troops needed to hear. Hatcher threw on his cute little hip boots and Carhart beanie and made a bee-line for the cabin door. We promised snacks when we got to the moose to serve as a bit of incentive for a child to walk through head high swamp grass. He lost a boot to the mud and his father, Nat threw him on the pack frame and we proceeded to march in. Hatcher was impressed by the size of the moose when we walked up to the downed bull. This was his first close-up look at a moose so he was in awe.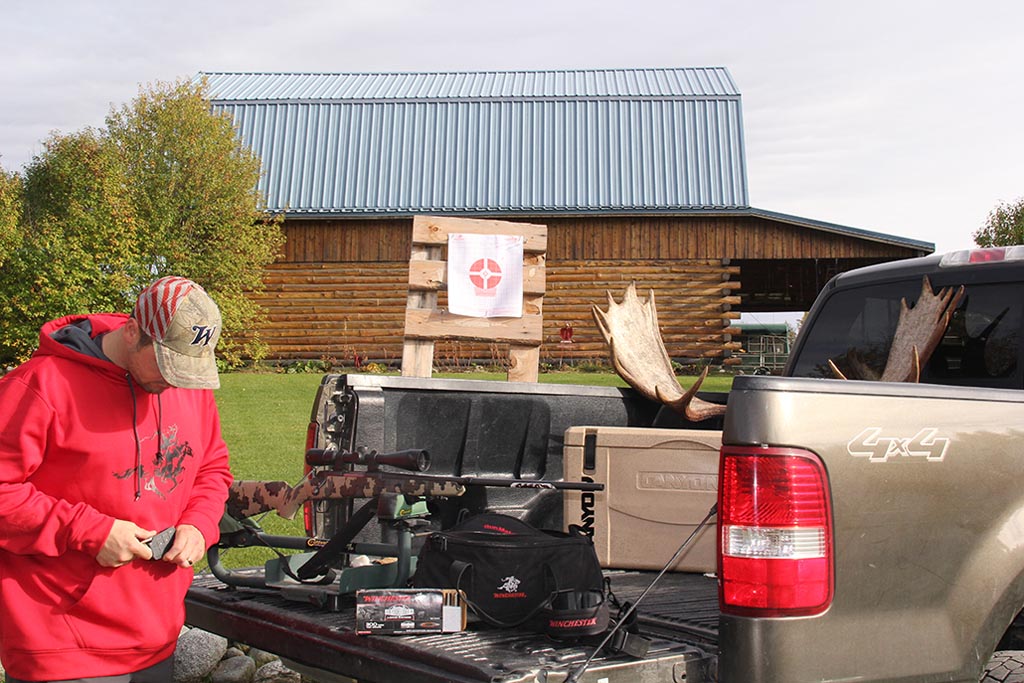 Smiles all around! Our family-tradition was once again solidified as three generations of moose hunters sat and stared at the bountiful mountain of meat. We gave our final respects by sharing a meal and raising a toast to the fallen trophy.
Any legal bull is a trophy and provides the family 400-700 pounds of red meat. So for us, size really doesn't matter. Racks are cool, but to us…they are only a physical representation of the memories made of our before-the-hunt preparation, the hunt itself and a successful harvest.
Winchester Ammunition
A world leader in delivering innovative products, Winchester is The American Legend, a brand built on integrity, hard work, and a deep focus on its loyal customers.