Winchester: Committed to Conservation
Celebrating the NWTF 50th Anniversary
The conservation of the wild turkey and the preservation of our hunting heritage. It is the mission of the National Wild Turkey Federation (NWTF), a modern day, model organization that has demonstrated a commitment to conservation at the highest level for 50 years. It's an achievement to celebrate. It's a half century of leadership, headquarters staff, regional directors and dedicated volunteers all working for the wild turkey, habitat improvement and positive promotion of hunting and the shooting sports.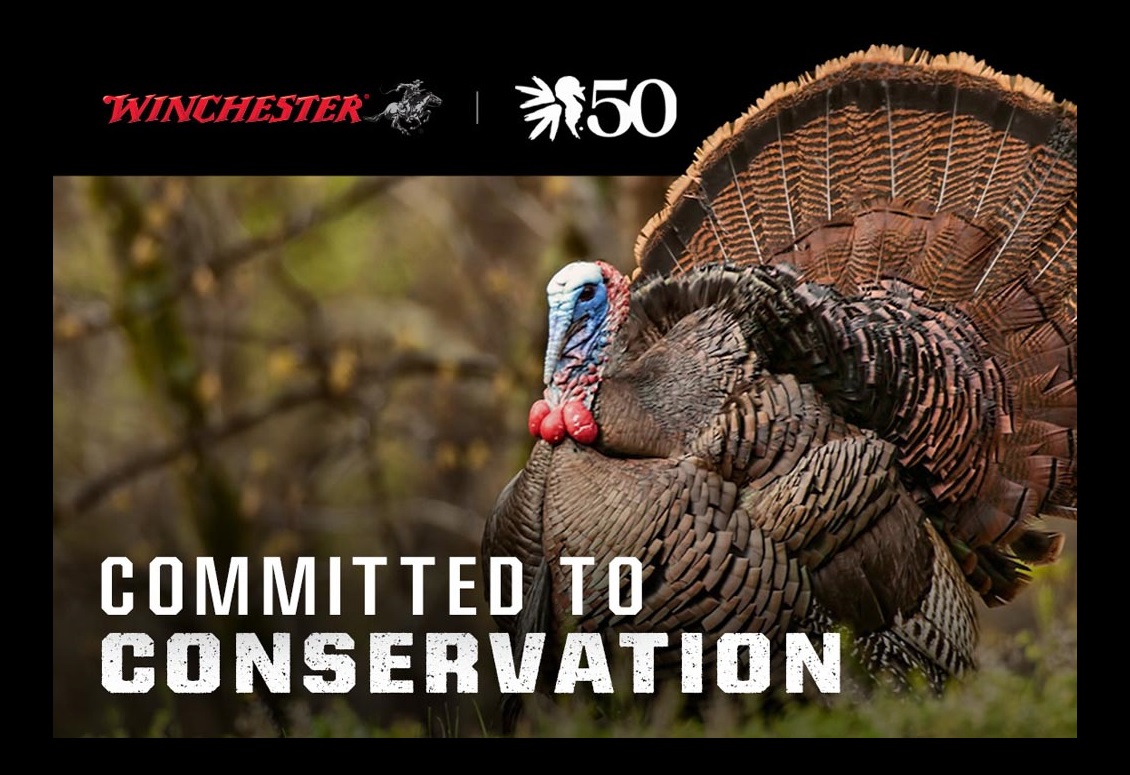 Since 1973 when the species was nearly extinct, the NWTF has helped to revive the wild turkey population. With the help of key partners like Winchester, the NWTF has invested over $500 million in wildlife conservation and hunting heritage programs.
No other brand carries as much history in the arena of conservation support than Winchester. The American Legend has been with the NWTF since its very beginning, eventually becoming the organizations first million-dollar corporate sponsor. Over time, Winchester and the NWTF have worked together … furthering the mission and building a legacy. Projects in support have included:
Winchester Museum, currently located in Edgefield, SC
Winchester Veteran's Breakfast (held each year at the NWTF Convention)
Commemorative Ammunition
NWTF Convention Sponsor
Outreach Program Support, ammunition donations for shooting sports events and hunts
In 2023, Winchester announced its NWTF 50th Anniversary commemorative Long Beard XR turkey ammunition. The limited-edition ammunition calls attention to the NWTF success story and further promotes its mission. The commemorative Long Beard XR ammunition is available in 12 gauge, 3-inch, 5-shot and features NWTF, Winchester and Mossy Oak Bottomland camouflage on the packaging, making this truly a collectible.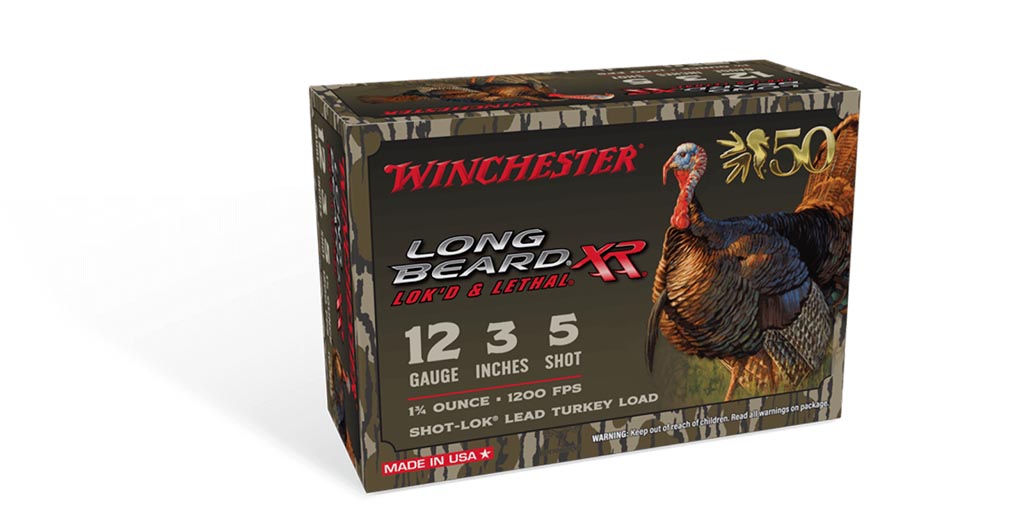 The NWTF needs your help to address the new challenges of today and tomorrow. Please join the NWTF and support the mission. Learn more at NWTF.ORG.
Long Beard XR—
Long Beard XR turkey ammunition utilizes the patented SHOT-LOK resin which fully encapsulates and buffers the shot within the shell to prevent pellet deformation upon firing. The copper-plated lead shot is kept perfectly round, which dramatically improves patterns down range with more hits on target and increased energy at extended distances.
Long Beard XR was introduced in 2014 and quickly became one of the most innovative and superior turkey loads, setting records at the NWTF Still Target competition as well as being recognized as 'ammunition of the year' by several industry organizations.
About Winchester Ammunition
Winchester is the largest small caliber ammunition enterprise in the world and the leader in delivering innovative ammunition products to hunters, sport shooters, law enforcement, and the U.S. Warfighter. The 157-year-old Winchester brand is built on integrity, hard work, and a deep focus on its loyal customers.
Winchester Ammunition
A world leader in delivering innovative products, Winchester is The American Legend, a brand built on integrity, hard work, and a deep focus on its loyal customers.