USA Shooting Team Update
With the 2016 Summer Olympics in Rio de Janeiro little more than a couple months away, USA Shooting is dialing up the action as team shotgun trials get underway in Tillar, Ark., to determine four more Olympian shooters.
Dubbed the "Thriller in Tillar" on the USA Shooting website, the 2016 U.S. Olympic Team Trials begin this week at the Delta Shooting Sports Complex. The four spots remaining to be filled include the top overall finisher in Women's Skeet, Men's Skeet, Double Trap and Women's Trap.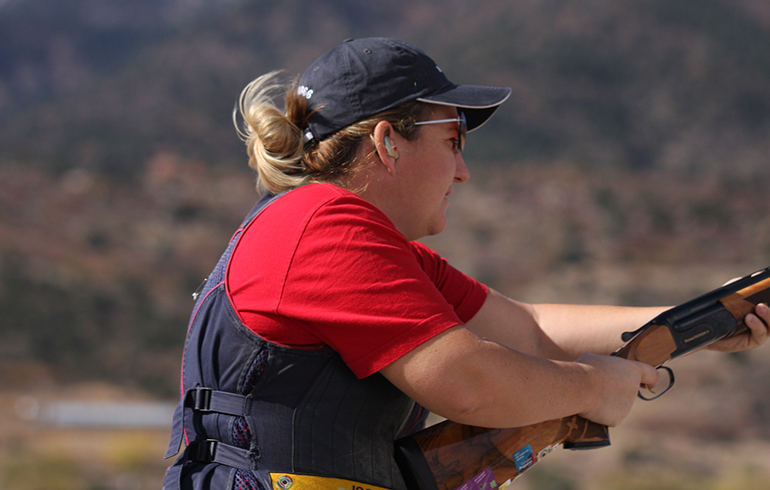 According to USA Shooting, results from stage one of the Olympic Trials that took place last October in Tucson, Ariz., carry over to this match. The competitor with the highest cumulative score from the events in Tillar and Tucson will be dubbed the winner in each event.
Winchester is a long-time supporter of the USA Shooting Shotgun Team and has been the exclusive shotshell supplier of the team since 1999. Members of the past two Olympic teams have brought home a combined six medals using AA shotshells.
So far, 11 USA Shooting Team competitors have earned spots on the 2016 Rio-bound Olympic team. They are:
Vincent Hancock – Skeet
Morgan Craft – Skeet
Glenn Eller – Double Trap
Matt Emmons – Three-Position Rifle
David Higgins – Prone Rifle
Michel McPhail –  Prone Rifle
Emil Milev – Rapid Fire Pistol
Keith Sanderson – Rapid Fire Pistol
Enkelejda Shehaj – Sport Pistol
Jay Shi – Free Pistol
Virginia Thrasher – Three-Position Rifle
A total of 20 shooting Olympians will ultimately be selected to represent the United States in Rio this summer. As Olympic fever builds, the coming summer is a great time to grab your own box of AA shotshells and head to the skeet range for some friendly competition and shooting fun. You can use the same exact shells that deliver Olympic-level quality and performance on the skeet range, shooting trap or working the sporting clays course.
USA Shooting Team Update—————–
Note: Hot off the press: as of 

Saturday, the 21st

, Kim Rhode (Women's Skeet) and Frank Thompson (Men's Skeet) will join Team USA. Both shot their way onto the United States Olympic Team in Tillar, AR this past weekend. Rhode will make an unprecedented 6th Olympic Game appearance, while Thompson will compete in his second. More places on the shotgun shooting teams are still set to be determined, but Miss Rhode and Mr. Thompson join Vincent Hancock (Men's Skeet), Morgan Craft (Women's Skeet) and Josh Richmond (Men's Double Trap). 
Winchester Ammunition
A world leader in delivering innovative products, Winchester is The American Legend, a brand built on integrity, hard work, and a deep focus on its loyal customers.