Catch Some Great Competitive Shooting This Summer
In fact, the next few months will see some of the biggest shooting action of the year taking place.
Baseball players can lay claim to being the unofficial "boys of summer," while in August, the eyes of the sporting world will turn much of their attention to the Olympic games in Rio, but for competitive shooters across America, it's not a bad time to be a competitor either.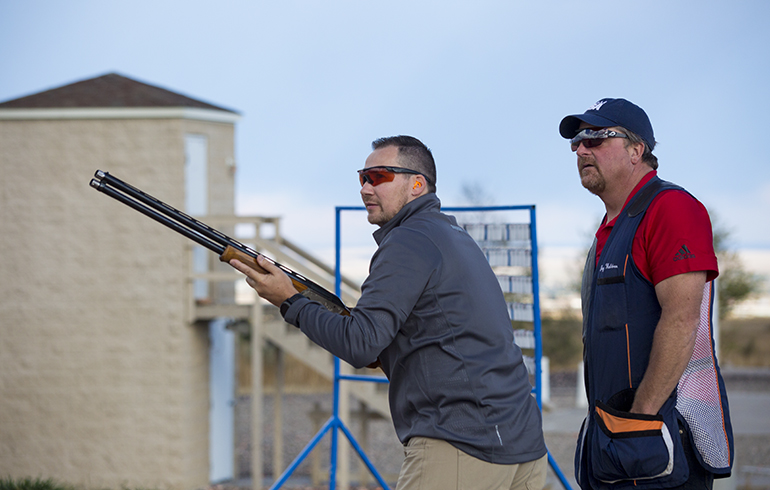 The NSCA (National Sporting Clays Association)-sanctioned U.S. Open kicked the month of June off at Caney Creek Lodge & Shooting Sports in Texas, but there is much more on the way in the coming months. Whether you hope to be behind the trigger at one of these big events, or simply cheering the competition on while trying to pick up some shooting pointers, you'll definitely want to check out some of these competitions.
June 20-26  –    CPSA (Clay Pigeon Shooting Association) World English Sporting Championship, Buckinghamshire, England – The event features CPSA World English Sporting, World Sport Trap, Prelim English Sporting, FITASC Sporting Championship and other sporting clays shooting events. See some of the best clay shooting in the world.
July 9-16  –       2016 SCTP American Team National Championships, Marengo, Ohio – Scheduled to be held at the Cardinal Center in Marengo, Ohio, the SCTP (Scholastic Clay Target Program) is maybe the largest youth clay target shooting event held each year. Competition will be held in American handicap trap, Olympic bunker trap, American singles trap, sporting clays, American doubles skeet. Competitors must have participated in their respective state championship to participate in the national event.
July 14-17  –      2016 World FITASC Sporting Championship, Piancardato, Italy – The event returns to Europe, equidistant between historic Florence and Rome. Does any sporting clays enthusiast need more excuse to travel across the pond?
July 28-Aug. 2  – 2016 Grand National Youth Trapshooting Championships, Sparta, Illinois – Slated to be held at the World Shooting & Recreational Complex, some of the best young shooting talent will gather to compete in this major AIM (Academics, Integrity, Marksmanship) event. AIM is the youth program for the American Trapshooting Association and the championships will feature champion sporting clays and champion skeet events.
Aug. 3-13  –      The Grand American World Trapshooting Championships, Sparta, Illinois – This Winchester Ammunition-sponsored event is annually held at Sparta's World Shooting & Recreational Complex and is the largest shooting event of its kind. The 10-day competition features more than 20 shooting events and draws shooters from around the world. You can expect to see countless AA shells being spent in Sparta in August.
Aug. 16-21  –    The Cardinal Classic, Marengo, Ohio – Just a month after hosting the SCTP American Team Championships, the Cardinal Shooting Center, Ohio's world-class shooting facility, will play host to trap shooters from all over in their annual Cardinal Classic.
As the hot summer action gives way to cooler weather, don't forget to plan for the World Skeet Championships, which will be held in San Antonio, Texas, Sept. 30-Oct. 8, and the Fall Handicap trap shooting event in Linn Creek, Missouri, Sept. 24-Oct. 2. It has historically been known as the largest money shoot of the year.
Winchester Ammunition
A world leader in delivering innovative products, Winchester is The American Legend, a brand built on integrity, hard work, and a deep focus on its loyal customers.