Double Down
Paul Sawyer of Whitetail Properties looks to repeat history as he spends his second consecutive year at Salt Fork Ranch in Comanche County, Kansas, for opening day of rifle season. A big buck is the goal, and Paul is ready to take aim.
Known as America's breadbasket, the golden plains of Kansas provide prime conditions to produce more wheat than any other state in the nation. The Sunshine State is also known for producing an abundance of whitetail bucks that attract hunters from near and far.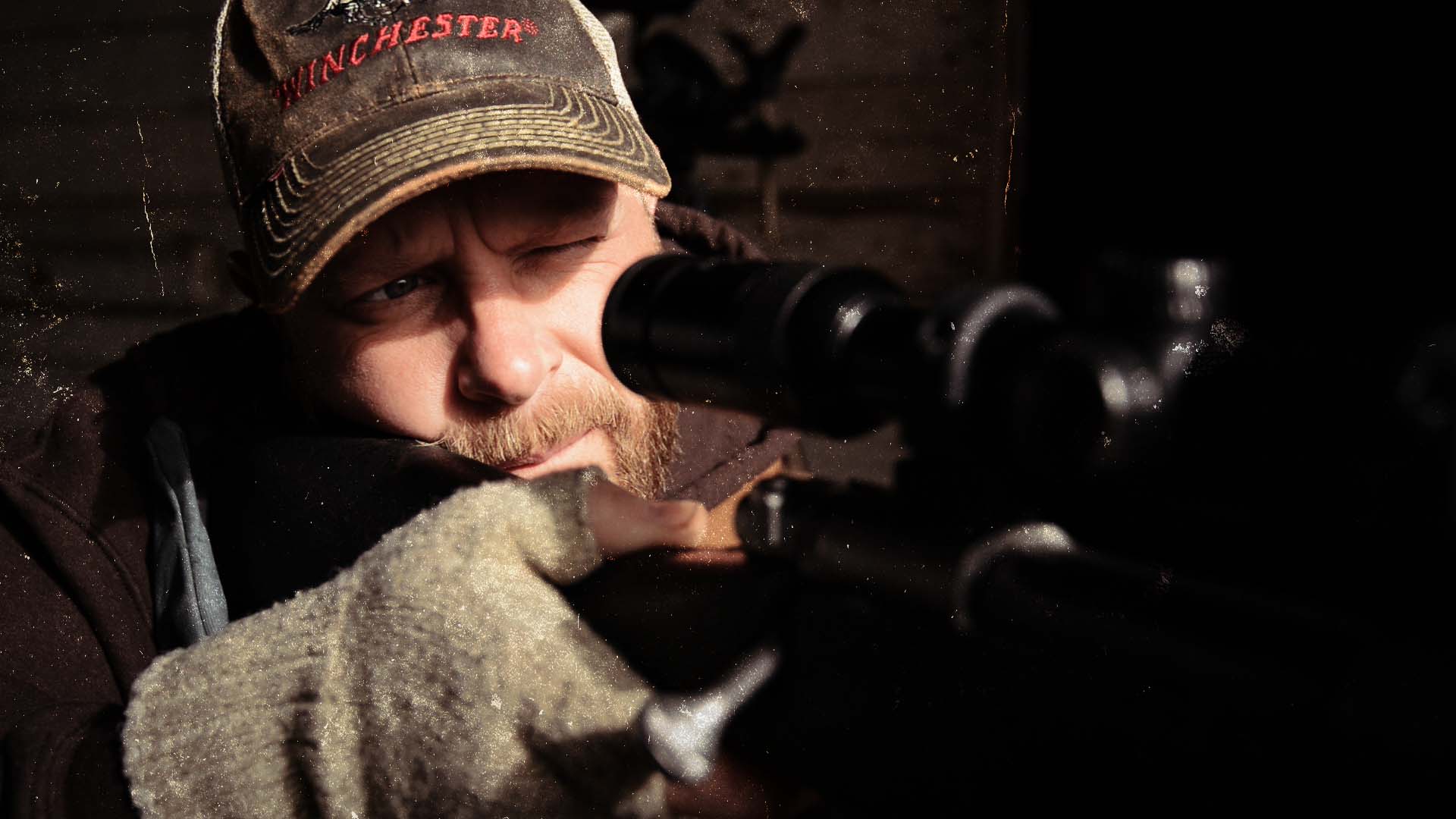 It is this solid hunting reputation that brings Paul Sawyer of Whitetail Properties to Salt Fork Ranch in Comanche County. Paul is looking for a harvest of his own. But the grain he's focused on isn't found in the fields. With a fresh box of 130 grain Winchester Deer Season XP ammunition, Paul is prepared to cross paths with a long-antlered whitetail.
As the gray skies lighten to signal opening morning, Paul finds concealment within the walls of a blind he's coined "The Hole." He's seen success here at the ranch the year before when he earned a shot at a whitetail on opening day. This December morning, he hopes to see success again. Same time, same place.
Can lightning strike twice?
Paul thinks it can.
Mother Nature proves him right.
Kansas delivers lightening in a bottle in the form of a big buck. Paul eyes the seven-point whitetail amongst a group of does within one hour of waiting in the blind. He dials in his Winchester .270 rifle, and everything else fades away. The temperature. The expectations. The past.
On a frosty morning amongst muted landscapes, the sound of the rifle interrupts the Kansas quiet. Paul is fully present in this moment. Reveling in the consistency that Winchester brings, he can attest that success is just as fulfilling the second time around.
Up Close with the Host
In the world of whitetail hunting, the hunter and the hunted often share a history. The stalk of a particular trophy buck can begin before the outdoorsman sits in a stand or blind. Thanks to trail cameras, tracking, and other tools, hunters are able to get a clear look at exactly what animal they might meet in the woods. Paul Sawyer has a "hit list" that identifies the game he is pursuing. Some of the list-makers are whitetail bucks that Paul has watched and waited to stalk for years. But a beauty of pursuing nature's bounty is in the unexpected arrivals. The seven-point buck that Paul shot in the early hour of opening day in Kansas was a welcomed winter surprise. Aside from a few photos that Paul's colleague Todd Bigbee shared with him via text message, Paul had no prior history or knowledge of the buck. While this whitetail's appearance is unexpected, Paul is not caught off guard. His assurance is in Winchester and its steadfast consistency that provides another memory-maker.
Paul Sawyer
Born in the fertile whitetail country of Iowa, Paul now lives in legendary Pike County, IL. He has lived the outdoor lifestyle in the Midwest for nearly his entire life where he's turned his passion for the outdoors into a career. Now his goal is to spread the word, to share what is possible when someone can own and manage a great hunting property, to grow and hold giant whitetails.