"The Grand" Shooting Event
In just over a week, the World Shooting Recreational Complex in Sparta, Ill., will become the center of the shotgun sports universe as one of the most prestigious and celebrated shooting competitions gets underway.
The Grand American World Trapshooting Championships (known simply as the Grand American to competitors) kicks off Aug. 2 and will run for 10 days through Aug. 12. It is the 118th year of the Grand American as the first one was held in 1900. The championships feature more than 24 shooting events in which shotgun competitors to go head to head including events for singles, doubles, handicap and even sub-gauges.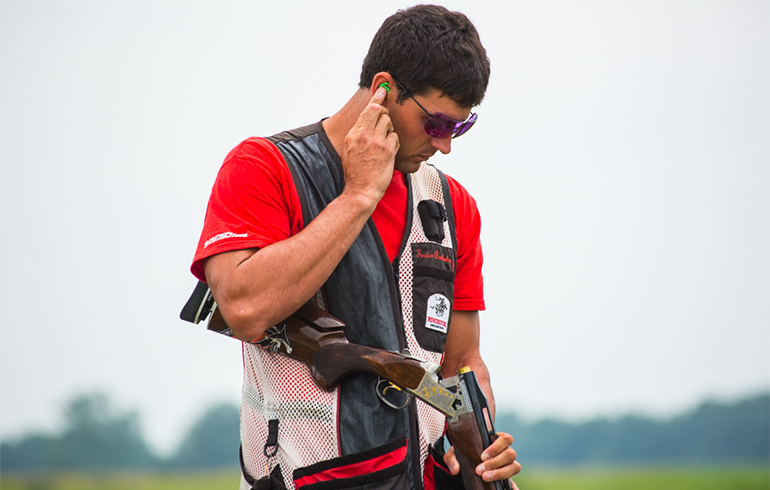 Each trapshooting event has a minimum of 100 targets with more than 4 million clays expected to be broken over the two-week championships. Competitors last year ranged in age from 9 years old to 89 years old.
Winchester is a primary sponsor of the event and Aug. 7 will be Winchester Day, with special giveaways and prizes of Winchester logo'd hats and other merchandise. Be sure to swing by the Winchester booth, easily visible from the giant red inflatable Winchester shotshell that has become a landmark at the annual event.
Speaking of landmarks, thousands of competitors and spectators are expected to stop by the Winchester Store, open throughout the championships. The store includes Winchester-branded merchandise and other shooting necessities as well as provides a cool, comfortable place to relax and browse.
"Winchester has a great store open throughout the event and their staff will be there in full force to help competitors and spectators with questions about their products," says Lynn Gipson, executive director of the ATA and tournament director for the Grand American. "Winchester's sponsorship has been tremendous for the Grand American and the newly renovated store is really something to see."
Don't miss out on this great summer shooting event. For more details on this and other Winchester supported events and of the latest Winchester news and promotions check out our social media channels on Facebook, YouTube, Instagram and Twitter.
Winchester Ammunition
A world leader in delivering innovative products, Winchester is The American Legend, a brand built on integrity, hard work, and a deep focus on its loyal customers.