Christmas Gift Ideas – Winchester Style
With Christmas fast approaching, what do you get the person who seemingly has everything?
If that person is an avid shooter or hunter, then Winchester-branded merchandise is the perfect solution sure to bring that special person in your life a smile to their face on Christmas day. Here are some top choices for this holiday season.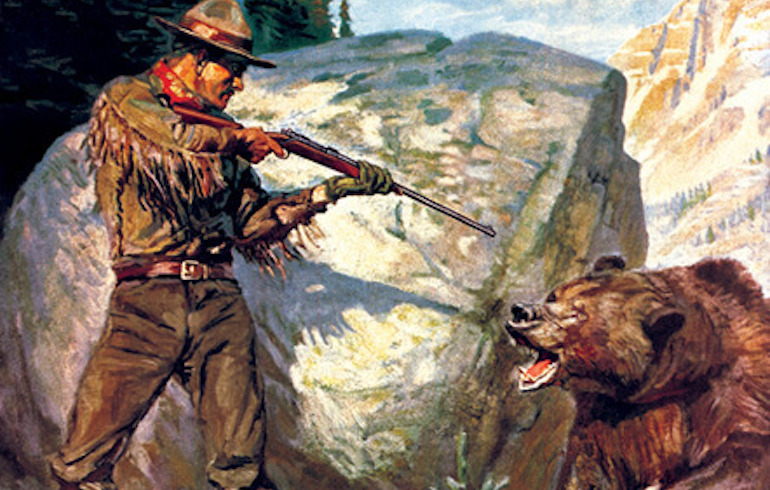 Winchester Air Rifles – Not Ralphie's Red Ryder, the Winchester Air Rifle Model 1400CS is a break-barrel, spring air-action air rifle capable of launching .177-caliber pellets at 1,400 feet per second ideal for target shooting and hunting small game. The composite stock is dipped in camo and features a thumbhole grip for added wrist support and a straighter, more comfortable trigger pull. Integrated fold-down bipod legs provide for a more stable shot whether shooting from a bench or prone from the ground. A 3-9×32 scope is included and a muzzle-mounted suppressor reduces sound by 50 percent. Retails for $230.
Winchester Knives – Every deer hunter can use a quality, affordable knife for skinning and caping his next trophy and the G9447 Skinner made by Winchester licensee Bluegrass Cutlery is the perfect option. Made with a black surgical stainless blade the composite handle is black textured for a sure grip. Includes a lanyard loop in the handle design and comes with a black nylon belt sheath to keep the fixed blade protected when not in use.
Winchester Hats – Whether it's a hunter orange cap for deer season, a camo lid for the waterfowler or turkey hunter in your life or a cool looking top for hanging in camp or doing chores around the house, a good fitting hat is essential gear to every outdoorsman. These hats from Outdoor Cap rock various Winchester logos and are stylish to boot. Hats make one of the best stocking stuffers every person can use.
Winchester Safes – Definitely NOT a stocking stuffer, Santa may need some help getting this one out of his sleigh, but the folks at Winchester Safes are pros at making sure you get the ultimate in firearm protection delivered to your home. The company's new Evolution 55 offers serious protection for your firearms from theft, fire or merely unwanted access from young ones in the home. The modular interior can be configured to match the number and type of firearms, ammunition and related gear you need to keep locked up and is capable of holding up to 67 guns. Easier to deliver and available in a wrappable size is the Defender RFID Handgun Safe, a single-firearm, rapid-access handgun safe that can be programmed
to be opened using a key fob, card or versatile decal to open the spring-assist lid. Offers the perfect blend of safe storage with rapid access for home defense situations.
Winchester Artwork & Home Goods – From cool calendars, to vintage looking signs and even a mailbox that looks like the ubiquitous big red Winchester shotshell, Winfield Galleries is the licensee to find some of the coolest Winchester gifts an outdoorsman could want. If you ever saw an old Winchester sign and wish you had one for your cabin or room, this is the place to find it.
Follow Winchester's social media channels for more hunting and shooting tips and updates on Winchester supported events and promotions on Facebook, YouTube, Instagram and Twitter.
Winchester Ammunition
A world leader in delivering innovative products, Winchester is The American Legend, a brand built on integrity, hard work, and a deep focus on its loyal customers.