Growing a Family of Competitors
Travel and competition have brought our family to some amazing places.
On our way to and from competition, our family has seen a good part of the country by car. We've hiked to glacial lakes and slept under the stars in the Badlands (beautiful, but hot in August!). We've toughed-out torrential rain and hydrated in extreme heat. From Virginia to Utah and Russia to France, we've experienced things most people might not want to pay the price for. I'm going to share a little of how we make it work, because the cost isn't as much monetary as it is personal investment.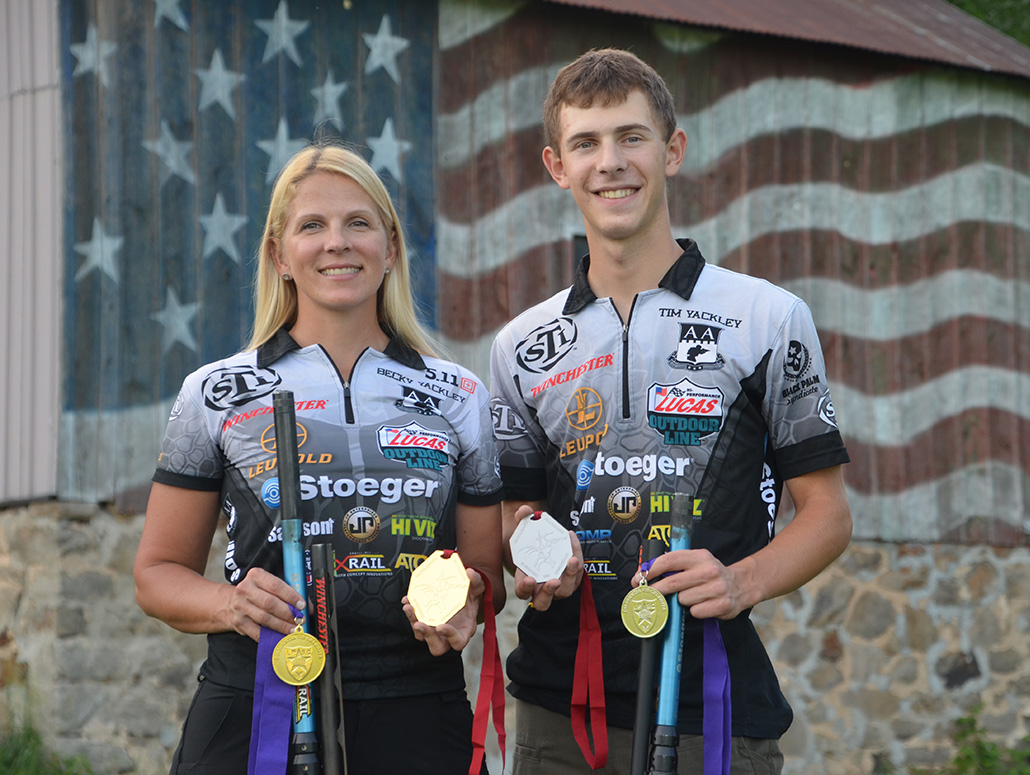 For our family, two of us have been able to compete on US national teams traveling to Italy, Russia and France for IPSC World Shoots in Rifle and Shotgun. Our eldest son, Tim, was the top-placing USA team member in Russia at the first ever Rifle World Shoot. He and I have both earned rankings in the top-10 in the world of male and female shooters in our respective disciplines. The whole family shoots in 3 gun and other disciplines around the country, and in both the civilian and military side of competition, we've accomplished a few things. The family holds national records, national titles, world titles... but to do this and do it well means sacrifice from the whole family.
It starts with someone paying the bills. And whatever you compete in during your lifetime, even if it's just club volleyball, remember that someone pays the bills for that. For us, that's Mark in terms of the hours he's worked to buy flights and everything we need to travel. Add in myself working to contribute toward the funding by writing and other odd jobs in marketing and media as well as working to coordinate international travel and a training schedule and getting everyone to where they need to be. Then finish with Tim, Sean and Andrew diligently cleaning brass to reload or filling primer tubes so we can load ammo for practice, and for whomever is at home holding down the fort while we are on the road without them. It's not something that happens through the efforts of just one person, but from the family working together as a whole. What sets our family apart is that we're not doing this for a conventional sport and we're not doing this for one single person because five of us compete. And even the ones that are not as hard-core are definitely hard-core at the work to make it all happen.
There is a lot of sharing to make this happen. Sharing seats, blankets, beds, snacks, meals and driving duties. But sharing in the work to get there in the first place is the biggest way we share.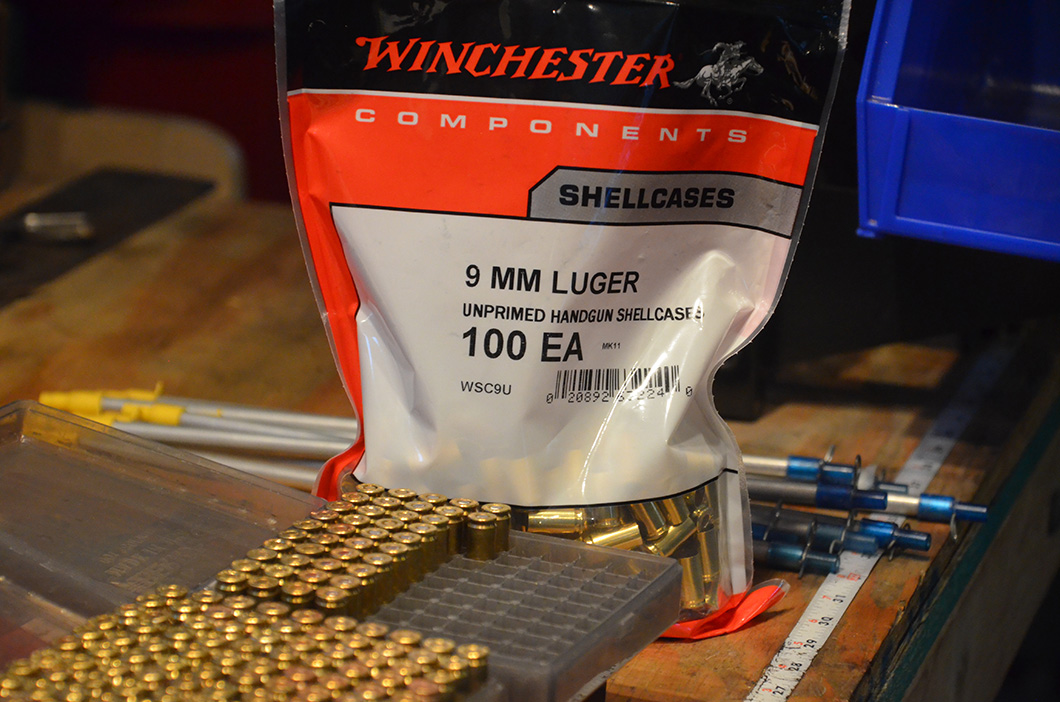 Ammunition is a big component of our work for shooting in a year. We need to reload specific loads for Bianchi Cup and so the work involved in sorting, cleaning and prepping brass begins as soon as we have brass to clean. It's never-ending, but we do kick into high gear in early winter. We often have loads of brass drying on towels near the woodstove and will sort it when we need to warm up and take a break from whatever we are working on that day. Having all the components ready makes it easy so that when the people pulling the handle on the press are free from their "day jobs," they can grab what they need and get to work. Good components make this task easier. A few years ago, reloaders went through a crunch on obtaining components. People hoarded things like Winchester primers - they've been our favorite for a long time! But for match ammo, knowing where your components come from is an important part of a solid performance in competition. And it's why people hoarded them!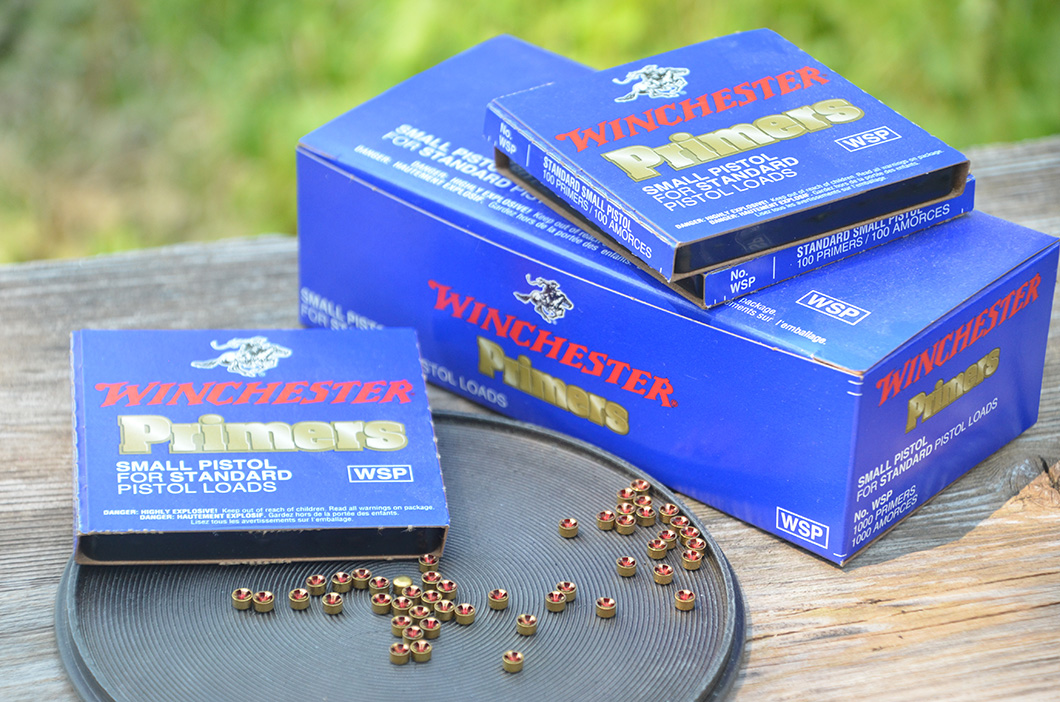 The communication and balance required to not only prepare the gear and ammo for a match, but the travel and work afterward take a lot of energy. That energy is something we hope our boys learn from what we are doing as a family. Often, using energy is less about doing what you want to do and more about what you have to do so you can THEN do what you want. And that's a life skill shooting competitions can teach anyone - preparing with intense work can help you accomplish great things! Time spent at a reloading bench by one person can yield a win in someone else's hands. And that goal you meet in your own work is often only possible because of two or three or five people ALL coming together.
What is the end result for our family? The end result is learning that to make things happen in life you have to pitch in, dig in and keep working when the work isn't fun. The end result is knowing that every time you pick up a piece of brass on the range after a long day of practice, you are starting back at the beginning of a circle you've already completed with your own labor.
I'd equate it to what it feels like to save seeds in an heirloom garden - you know that something you nurtured and worked with from the time it wasn't capable of performing on its own blossomed into something great, and you can take that little seed and do it all over again. You just have to add a little hard work and personal investment.
My hope is that my boys see the work they've done, the "seeds" they've planted in themselves and others by means of their work. I want them to continue to grow not just in their skills in competition, but in their appreciation for what it takes to make anything in life grow.
For more ideas on ways to involve your whole family in activities with firearms, make sure you check out Winchester's social media channels for more hunting and shooting tips and updates on Winchester supported events and promotions on Facebook, You Tube, Instagram and Twitter.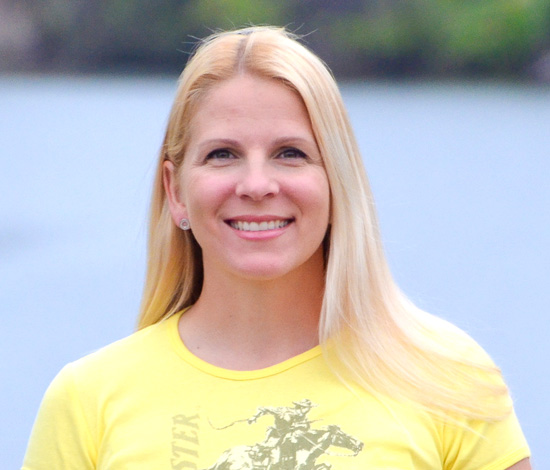 Becky Yackley
On the road more than home, Becky has competed in 3 Gun, Bianchi pistol, service-rifle, NCAA air rifle, smallbore and air pistol around the world since 1989. For her, shooting is more than an individual sport, it is a family affair. She and family travel both near and far to spread the words of safety and shooting to both friends and strangers. Shooting should be fun – this is what Becky preaches day in and day out. The "rush" of any competition highly motivates Becky, but it is the ability to share her sport and passion that truly drive her.