A Day in the Life on the Road
Life is short. We live in an age of amazing opportunities.
Adventure is waiting for us, not just outside our door, but at our fingertips! We don't have to go to the library to check out great vacation destinations, we can follow the blog of someone who has traveled there. We can find the Instagram accounts of people living adventures in their daily lives and sharing minute-by-minute. Some of life's adventures are made up of what we do each day, and are born from embracing the beauty in the world around us. For my family, embracing adventure is a key part of what we do. And being able to make things work, even when they don't work, is the secret to moving forward, even when everything tells you that you can't.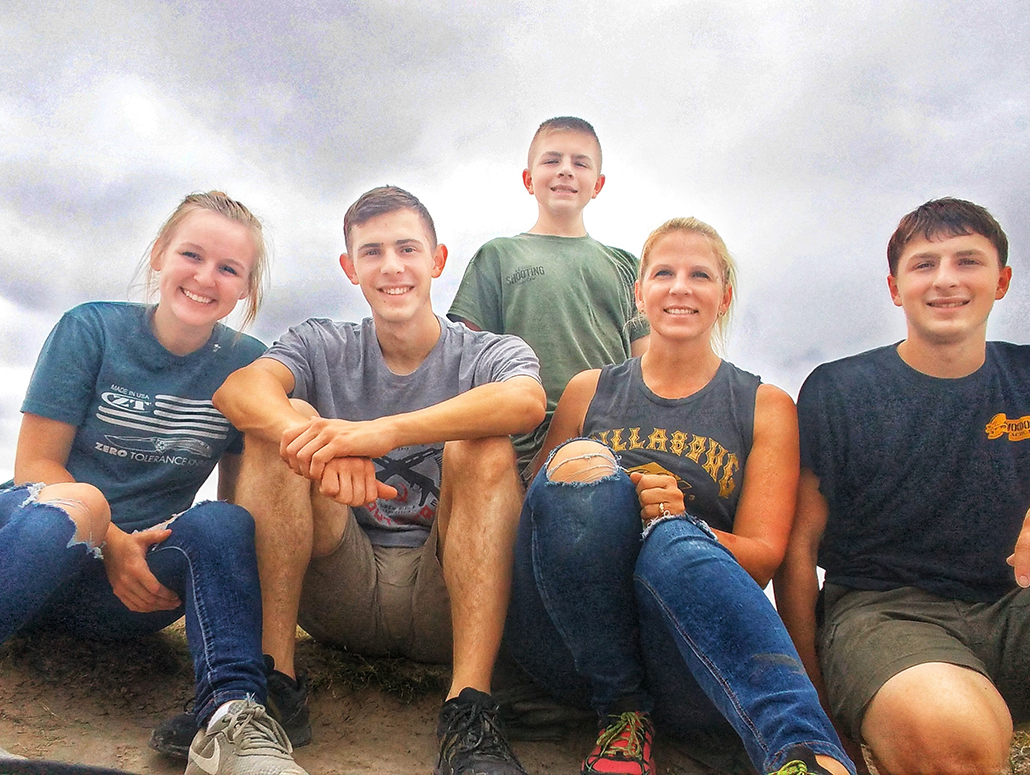 Most of our travel is by car, which means many hours together to share. Most often, the sharing isn't glamorous! On a recent drive to two events, with a few stops planned along the way, fate interrupted us. We ended up in the Badlands of South Dakota at dusk with a blown transmission hose. The adventures of the next two days were the beginning of two weeks on the road that we had been excited for. Trying to keep spirits high was a challenge. After being towed to a shop, we faced the decision to sleep in the van with our guns and gear outside the transmission shop until it opened. We got on the road after a day and a half that was a test of our tenacity, but we made it, and we learned a lot.
The week before this trip, my youngest and I were driving. He asked me why I am so enthusiastic about everything. It made me laugh. My response was that there is so much to see and learn about in the world, and I'm fortunate enough to be born with eyes, ears and hands to work with and a love for learning. I grew up in a family that encouraged curiosity and adventure. I have a husband who tolerates my gypsy love for wandering while working along the way. Our years as a military family, where embracing change is the only option, cultivated this ability to pick up and move. I have kids who trade sleepovers and Saturday morning cartoons for sleeping wherever we stop and jumping into mountain lakes or climbing rocks in the desert. I think that being enthusiastic is just what should happen in life. Our perspective in life can change. Changing our perspective can change more than just how we see something, it can change our entire experience and the experiences of those around us.
After two days of working till 4am to be ready for this trip, we could have focussed on the slow arrival of a tow truck or the remote location we were stuck in...but instead, we focused on the beauty around us, taking photos, listening to coyotes yipping in the distance. We focussed on the amazing cell service that got us a tow. We embraced that fate stopped us at Prairie Winds Overlook in the Badlands, and watched the sunset. And the next few days reminded me to be thankful for hands to work with and a father who taught me how to work on cars by challenging me. We were thankful for Google maps and the simple kindness of strangers.
People often say to me, "I don't know how you do all that you do." I laugh because I don't either! Sometimes, I'm shocked I finish a project. Some days, I'm worried my editors will hate me. Other days, I realize, everyone has their flaws, perks, goals, aspirations and part of what people like is that they see someone getting something done. I'll admit what I get done isn't cleaning my house, sorting laundry, or enjoying my bed asleep. But I don't want to die with a clean sink or organized closet - I want to see the world and share what I love. I don't love dishes. One of the things I've taken to heart in the last year is letting go of things that I don't have time for. That often means I attack what MUST happen, followed by what must happen next, and so on.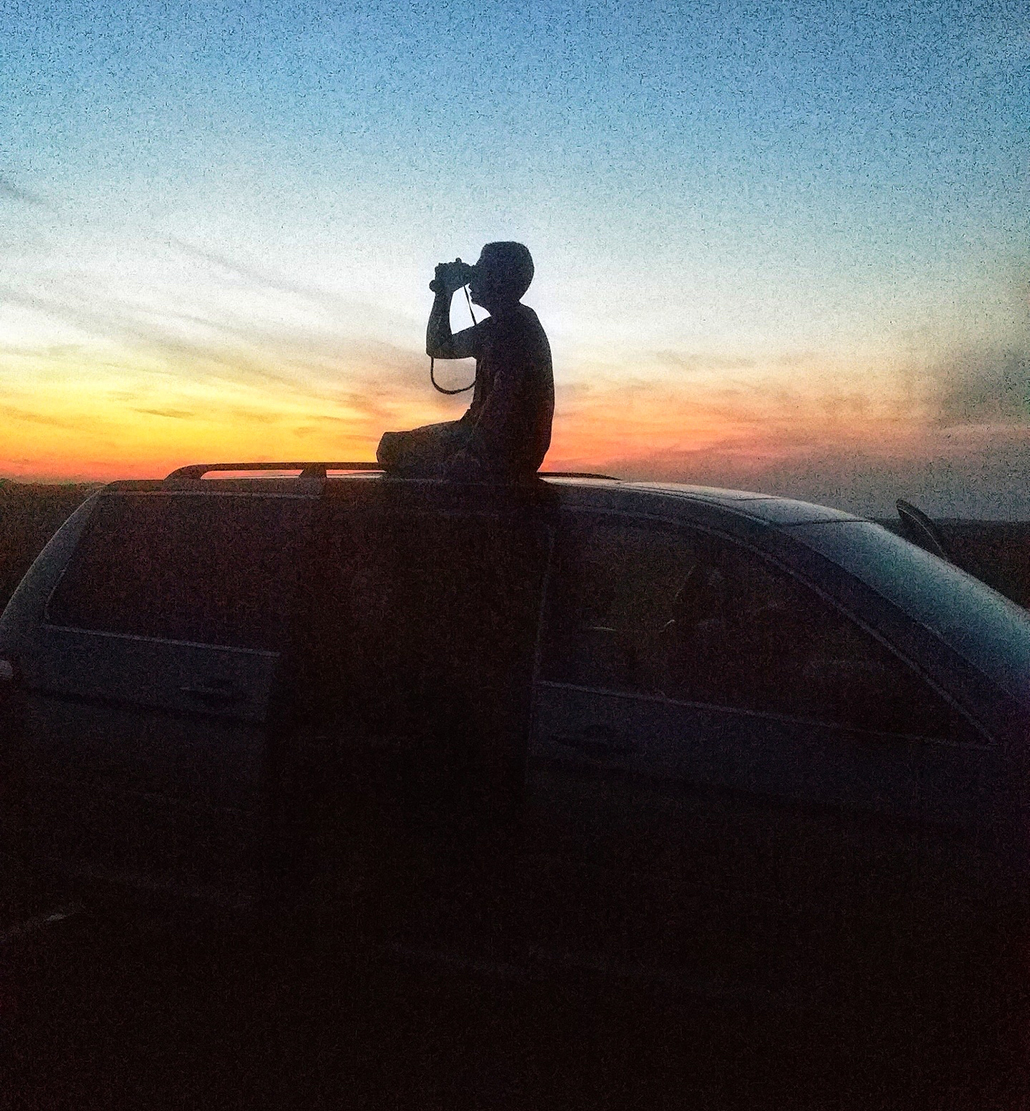 There are two things I would love to see: the number of keystrokes that have been laid down by my fingers in life, and the number of miles I've driven. Because somewhere in between all those, I'm enjoying the people in my life and working to be productive, and that makes me happy.
Follow Winchester's social media channels for more hunting and shooting tips and updates on Winchester supported events and promotions on Facebook, You Tube, Instagram and Twitter.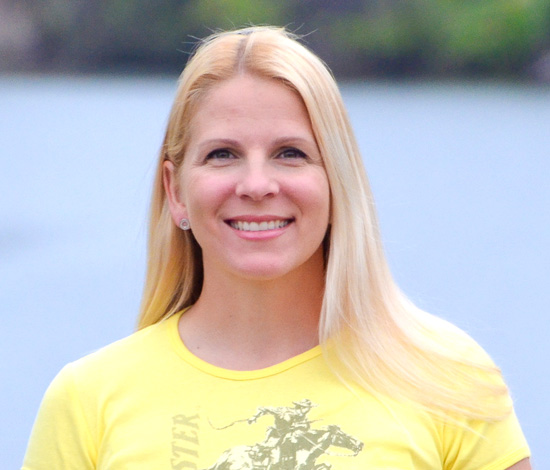 Becky Yackley
On the road more than home, Becky has competed in 3 Gun, Bianchi pistol, service-rifle, NCAA air rifle, smallbore and air pistol around the world since 1989. For her, shooting is more than an individual sport, it is a family affair. She and family travel both near and far to spread the words of safety and shooting to both friends and strangers. Shooting should be fun – this is what Becky preaches day in and day out. The "rush" of any competition highly motivates Becky, but it is the ability to share her sport and passion that truly drive her.