Winchester Ballistic Calculator Relaunched with NEW Improvements
EAST ALTON, IL (January 20, 2022)
– The award-winning Winchester Ballistics Calculator is back and better than ever with new enhancements, making this tool more intuitive for hunters and sport shooters.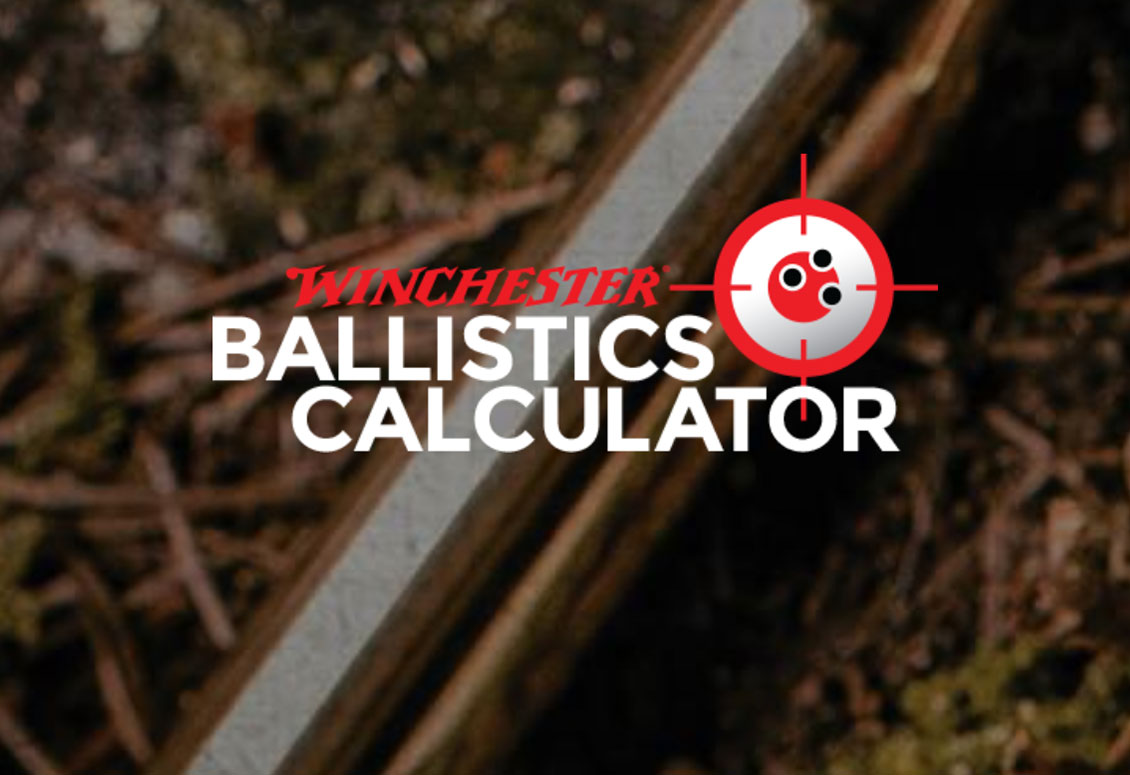 The Winchester Ballistics Calculator is a free app available in both the iOS and Android app stores, making it simple to use on mobile devices regardless of your location. It can also be accessed at www.winchester.com/ballistics.

This easy-to-navigate tool is pre-loaded with popular Winchester Ammunition products and allows users to compare up to four different products at a time via detailed ballistic charts and trajectory graphs.

Improved Features of the New Winchester Ballistics Calculator:
Compare up to four different Winchester Ammunition products with easy-to-read, high-tech ballistic charts and graphs.
Customize and enter shooting conditions such as:

Elevation
Wind speed
Outside temperature
Choose from seven different categories including centerfire rifle, handgun hunting, handgun target/defense, rimfire handgun, rimfire rifle, and shotgun slug.
Easy-to-read ballistics graph that illustrates:

Bullet drop
Bullet flight time
Line-of-site drop
Wind drift
Velocity
Energy
Change the range interval in five-yard increments and print the results to tape to the stock of your gun.
---
About Winchester Ammunition
Winchester is the largest small caliber ammunition enterprise in the world and the leader in delivering innovative ammunition products to hunters, sport shooters, law enforcement, and the U.S. Warfighter. The 157-year-old Winchester brand is built on integrity, hard work, and a deep focus on its loyal customers. Learn more about Winchester by visiting Winchester.com or connecting with us on Facebook at Facebook.com/WinchesterOfficial.
Winchester: Committed to Safe, Legal and Responsible Firearm Use
As a global leader in the shooting sports and hunting industry, and a brand of 157 years, Winchester is committed to safe, legal and responsible firearm use. Winchester works with key groups like the National Shooting Sports Foundation on a variety of topics important to our industry, including training and education, and on specific programs such as Gun Owners Care and Project ChildSafe. Winchester will continue to support programs, organizations and individuals who promote hunting and shooting sports activities in a positive and responsible environment. Any use of firearms by youth participants should be done under the direct supervision of a parent, guardian or other responsible adult.
Gun Owners Care®
You care about safety. You care about preventing unauthorized access to firearms. You care about bettering your community, helping those in need, and conserving wildlife and wild places for generations to come. It's time for gun owners to tell their stories and show how they're making a difference. NSSF®, the trade association for the firearms industry, has established the Gun Owners Care® campaign to unite gun owners and the firearms industry in this common cause. Visit gunownerscare.org for more information.
---
Winchester Media Resources
For content and assets including image, video and document files for Winchester Ammunition products, please visit Winchester.MediaAssets.com.
For more information, contact media@winchester.com.