Winchester New Products for 2015
As Americans rang in the New Year a couple weeks ago, Winchester Ammunition fans had cause for additional celebration as the historic company is set to deliver plenty of shooting excitement with new additions to its offerings for 2015.
Deer Season XP
As the biggest announcement in 2015, Winchester has created a load specifically for deer hunters. The new Winchester Deer Season XP is engineered for one purpose—dropping deer in their tracks. With its radical new Extreme Point polymer tip bullet, Winchester Deer Season XP combines a massive impact diameter for immediate and violent expansion with an elevated ballistic coefficient for flatter trajectory and long-range accuracy.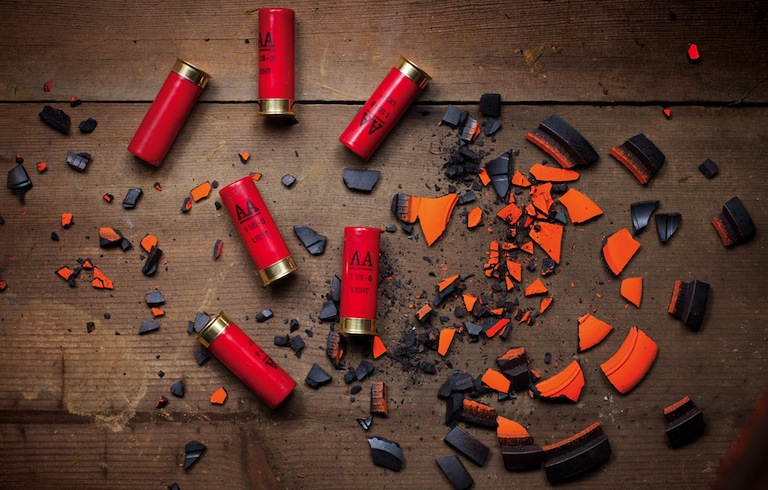 It is priced for the American deer hunter and features the first dedicated deer hunting rifle bullet ever designed by Winchester.
AA Steel
Now you can get legendary Winchester AA target load performance in a steel shot equivalent for sporting clays and other applications. The non-reloadable black hull and wad designs are engineered to deliver the shot payload at 1,450 fps for the on-target performance you expect from Winchester AA.
AA Commemorative Wood Box
Celebrate the 50th Anniversary of Winchester's legendary AA shotshell in 2015. This commemorative wood box contains 10 boxes of AA 12-gauge 11⁄8 oz. No. 8 shot—a favorite for trap, skeet and sporting clays.
Additional Featured Products in 2015
AA TrAAcker
Since it's introduction two years ago, AA TrAAcker has been a game-changer for clays and wing shooters, providing unique wad technology that tracks the shot string down-range across varying backgrounds. Choose the fluorescent orange wad for overcast/dark backdrops or a black wad for clear sky background shots. The loads will now be available in Light No. 9s and 3-dram Heavy loads.
W Train & Defend
The Winchester W Train & Defend system provides a perfect solution for shooters interested in training to become proficient with their personal defense ammunition.
Winchester has paired range-ready Train rounds with ballistically-matched, threat-stopping Defend rounds, each designed to limit the recoil felt by the shooter and to promote confident load selection for each caliber offered. It's now available in a .45 Auto 230-grain round that leaves the barrel at 850 fps.
Longbeard XR Magnum
Winchester Long Beard XR Magnum delivers the devastating on-target performance of Shot-Lok Technology together with a heavier shot payload for increased on-target pellet counts. Proprietary Shot-Lok Technology offers the tightest patterns and longest shot capability of any lead turkey load in history—with twice the pellets in a 10-inch circle out to 60 yards compared to traditional lead loads. The magnum loads will be available in a 12-gauge 3-inch shell in Nos. 4, 5 or 6 shot, as well as a 3 ½-inch shell in the same loading options. Both boast a muzzle velocity of 1,050 fps and come 10 rounds to a box.
Winchester Ammunition
A world leader in delivering innovative products, Winchester is The American Legend, a brand built on integrity, hard work, and a deep focus on its loyal customers.