USA Ready
Made in the U.S.A.
Winchester USA Ready
Designed for the sport shooter, USA Ready is a select grade of ammunition and components. Made in the USA, it offers optimal accuracy, and is ideal for competition, training or just a day at the range.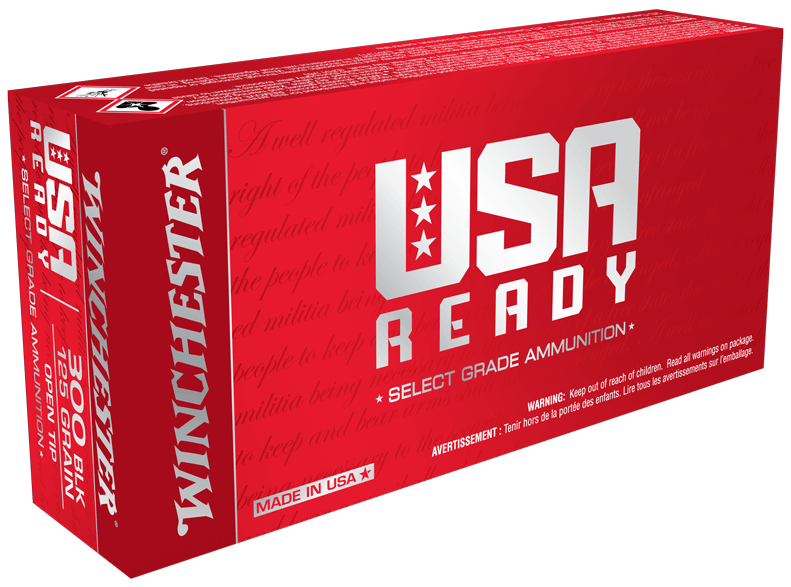 Lot Controlled
Ballistics data for each lot published online
Match Grade Primer
Built to exacting specifications for shot-to-shot consistency
Open Tip Bullet
Winchester's most accurate range bullet. Engineered for accuracy with an aerodynamic profile, flat base & thin-wall jacket
Ammunition
0 Items
Cartridge
Bullet
Weight
Bullet
Type
Muzzle
Velocity
Muzzle
Energy
Rounds
Per Box
Usage
Symbol
Brand


Every box of Winchester USA Ready ammunition includes a Lot Number that allows you to quickly and easily find ballistics data — including velocity, pressure and accuracy ratings — related to your box's lot. Start your search by using the Lot Number found on your box.
Your box's Lot Number is ink stamped inside the right tuck flap.